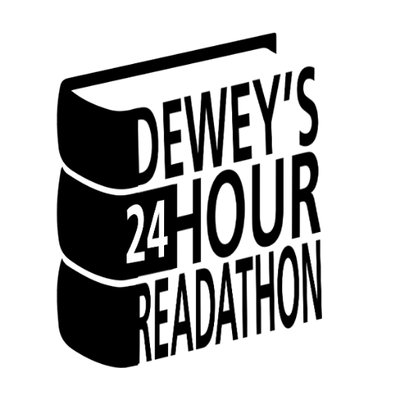 It's that time of year again. Time to participate in the Dewey's 24 Hour Readathon. Admittedly, its been a year or two since I've taken part in it, but I'm looking forward to getting back to it. There are some big changes ahead for the readathon and you can read about them here.
If you would like to sign up and join in, click here for the sign up sheet.
I'm planning to use this readathon to read books for the various reading challenges I'm taking part in this year and finishing up some of the books Ive started but have left languishing on my currently reading shelf on GoodReads. I have so many right now, too. So, yes, I'm more interested in counting pages than books this time around.
I'll be doing most of my updating on Twitter. You can find me @lbessire1 on Twitter.
I'm also planning to do one or two big updates here on my blog.
I decide just a day or so ago to do this readathon, so I don't have any yummy snacks planned. And I'm hesitant to go to the grocery store just for a bag of chips and Reese's Peanut Butter Cups during this pandemic, so I may make cookies or something to treat myself with during my reading.
I'm really half-assing this, y'all! 8-}
So join me and the rest of us who are honoring Dewey with this readathon tomorrow. Hope to see you out there!
Here are some links to my previous Dewey's readathon posts:
Dewey's 24 Hour Readathon Wrap-Up
Dewey's 24-Hour-Readthon Updates
Count Down to Dewey's 24 Hour Readathon
Dewey's 24 Hour Readathon October 2017
Let me know if you joining in and leave a link to where you are updating your reading in the comments below so I can stop by and cheer you on.
Happy Reading, y'all!