Author: Genevieve Cogman
Published: June 2016 by ROC
Length: 330 pages
Genre: Fiction, Urban Fantasy, Steampunk
Source: Book Riot #Bookmail Box from Book Riot, Paperback
My rating: 4 1/2 Stars
From Goodreads:
One thing any Librarian will tell you: the truth is much stranger than fiction…

Irene is a professional spy for the mysterious Library, a shadowy organization that collects important works of fiction from all of the different realities. Most recently, she and her enigmatic assistant Kai have been sent to an alternative London. Their mission: Retrieve a particularly dangerous book. The problem: By the time they arrive, it's already been stolen.
This is the first in a series that features Irene and Kai having adventures while rescuing books from different realities. I have to say, this is a brilliant idea. There are so many possibilities for the characters to go in this world. And because Genevieve Cogman is such a skillful writer readers will want to follow her into this world she has created. Well, at least I do.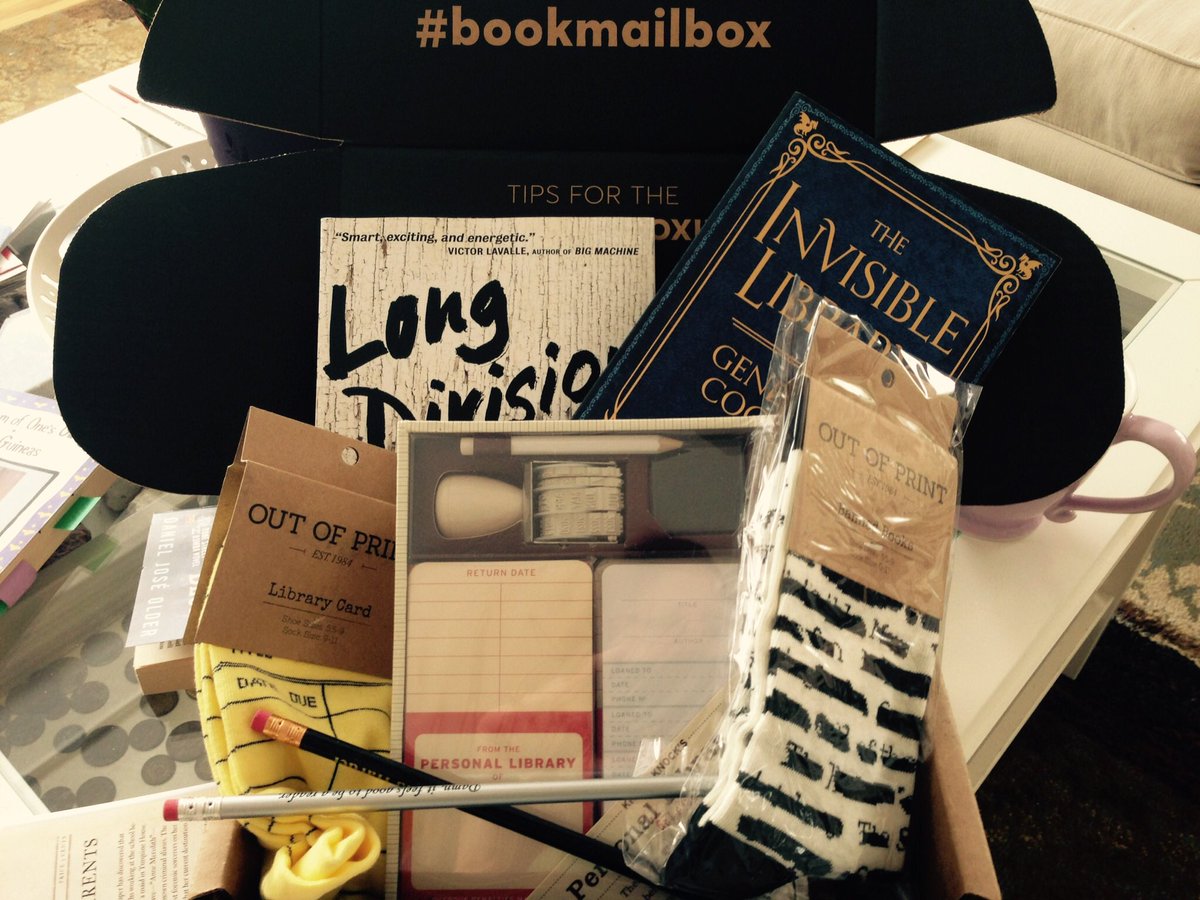 I received this book via Book Riots #bookmailbox to which I subscribe. As you can see the theme for this box is books and libraries. I assumed that like so many fantasy novels that I come across on book blogs this book would be a YA fantasy. I like YA novels, don't get me wrong, but I was pleasantly surprised to discover it wasn't. Adults having adult-ish adventures is a good thing too. Why should teenagers have all the fun? And because it is such a fun adventure it rates a 4 1/2 stars. Seriously, one of best reads for me so far this year.
What I Liked:
This is a library and book lovers dream. It takes place in a reality in which librarians are the heroes. And if you've read my post about my favorite librarian, you know I believe it to be true in this reality too. And , like many other readers, love books about books and libraries. The our hero in this story is Irene. Irene visits different realities in order to rescue copies of books that are in danger of disappearing forever. In this book she visits a steampunk London overrun with characters trying to find the book Irene is assigned to find before she does, and stop these same characters from finding the entrance to the magical, all encompassing library to which she is assigned. And this library seems amazing. It's a place I want to visit. Irene is also training a mysterious new operative, Kai, who causes more trouble for her than she would like. But Kai isn't the only one with a secret. There is something about Irene's past that makes her very important to those who run the library and their enemies. All of this makes this book a fun, adventurous read.
What I didn't like:
It's not a perfect novel, but I really can't think of anything that I didn't like or thought didn't work in the story.
Would I recommend this book for other readers:
Yes! If you love books, libraries, and hero narratives I'm positive you will enjoy this book. If you are a fan of The Sorcerer to the Crown or Jasper Fforde's Thursday Next Series, you will enjoy this novel.There are four published books in this series out right now and a fifth is scheduled for 2018. I like this book so much I think I'll buy the next books in the series rather than check them out from my local library. Yes, that is how much I loved this book. I'm willing to buy the next in the series.
I used this book for a Friday 56. Click on this link to see that post.
If you liked this book review, here is a link to my most recent review for Vampires in the Lemon Grove by Karen Russell.
Have you read The Invisible Library? If so, what did you think of it? Are you planning on reading more in the series?  If you haven't , are you interested in reading it after reading my gushing review? Let me know in the comments below, and Happy Reading.