This past Tuesday –July 18th– was the 200th anniversary of Jane Austen's death at the age of 41. And there have been "think pieces"  about her contributions to literature, and tributes to Jane all over the internet. So, of course, I want to add my own thoughts about Jane Austen to the deluge.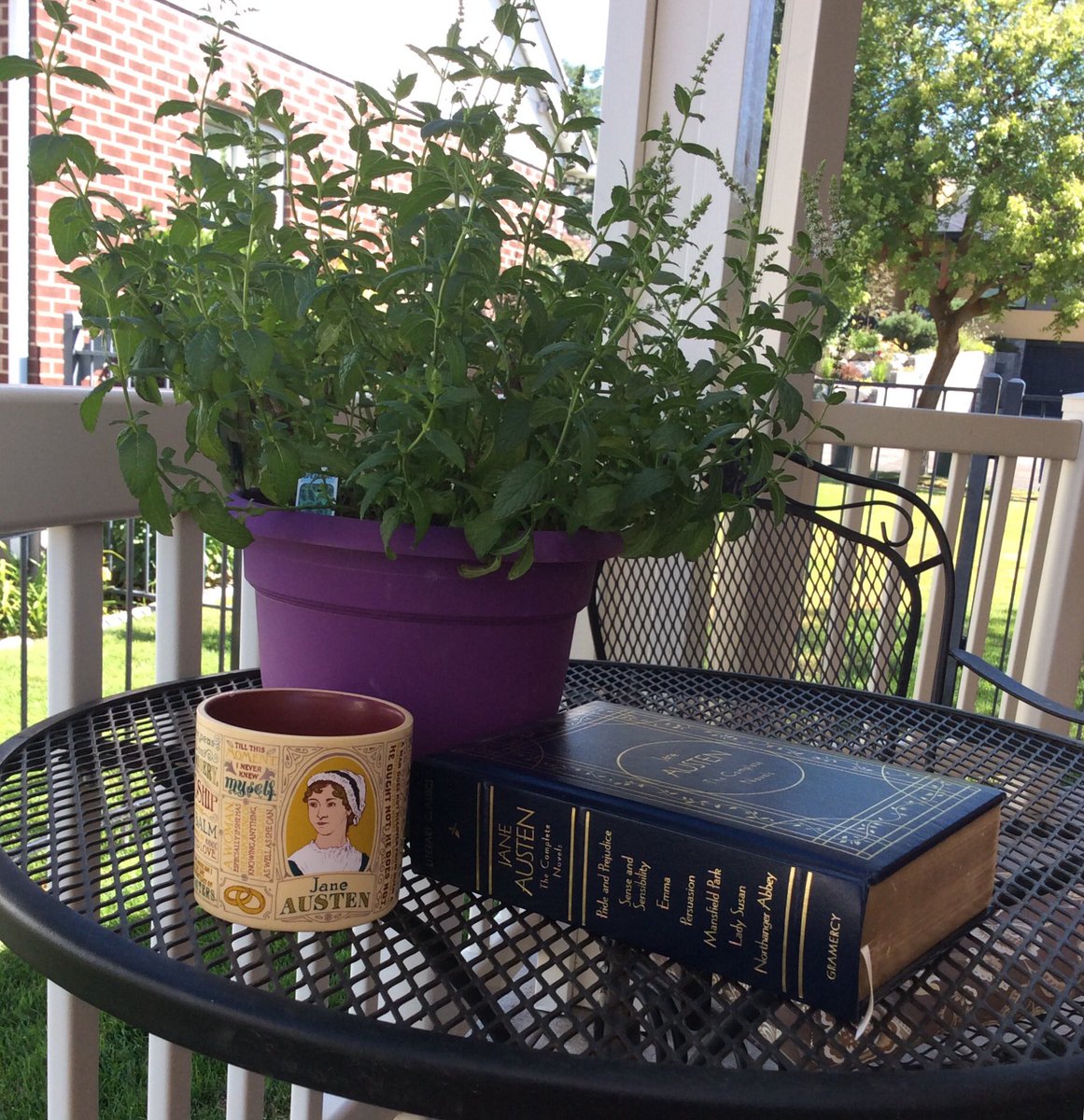 But rather than try to write authoritatively on Jane Austen and her contribution to literature, I'm instead listing my favorite books, movie/TV adaptations, and stuff that I've collected over the years.
So, here are  a few of my favorite Austen things.
Jane Austen Mug from The Unemployed Philosophers Guild. See the photo above for my actual mug. As I took the photo that mug had coffee in it. I love this mug so much. It's covered in fabulous quotes from Austen's novels. And drinking my coffee and reading the sharp and beloved words of Jane is always a good way to start the day.
And, from Out of Print, this lovely tote bag.  It's just so pretty. And they have this P&P print on a t-shirt as well.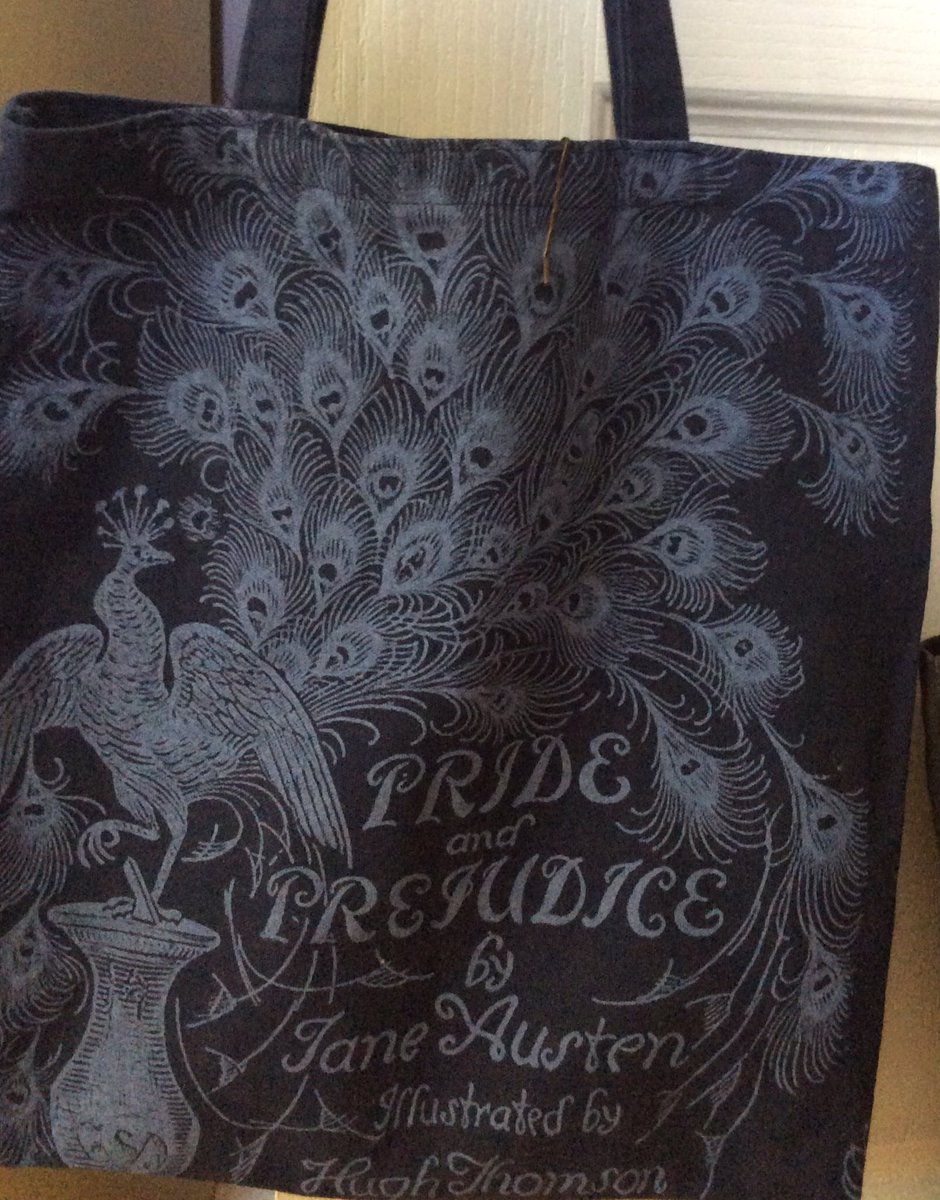 My favorite TV adaptation of Pride & Prejudice.  There are many out there, it is true. In my opinion there is only one adaptation worth watching( this one) and only one Mr. Darcy (Colin Firth) and Lizzie Bennet (Jennifer Ehle). And I will fight you about this.
My favorite movie adaptation is  Sense & Sensibility. I think this may have more to do with Emma Thompson and the late Alan Rickman. I re-watched this over the weekend and it is so good.
My favorite Jane Austen novel: Persuasion. It's all about regrets. The regret that Anne feels for rejecting
Captain Wentworth. The Musgove's regret that Anne didn't marry Charles. He married Anne's sister Mary-a snob-who makes them all miserable. As a middle aged person I have many regrets too, and I think that's why I love this novel and the way Austen explores the characters regrets. And this cover on this edition from Penguin Classiscs. Love it. (By the way, the BBC 1995 adaptation of this novel is a close runners up for favorite movie adaptation.)
My favorite book about a Jane Austen's novel: Bitch in a Bonnet: Reclaiming Jane Austen from the Stiffs, the Snobs, the Simps and the Saps, volume 1 by Robert Rodi. This book explores the critical eye that Jane Austen cast on the world in which she lived.
And my favorite Jane Austen adjacent novel is Longbourn. I'm not a fan of novels based on classic novels like The Wizard of Oz. (I really disliked Wicked. A lot. Its one of those books I threw across the room before I finished it.) But this particular novel is one of my favorite reads of 2014.  
And finally, here are some links to two of my favorite Jane Austen think pieces published across the internet the last week or two:
This article from The Atlantic was originally published in August 2014 and came up in my Facebook feed over the weekend. It tackles an issue that is evident from the first line of Austen's most famous novel, "It is a truth universally acknowledged, that a single man in possession of a good fortune, must be in want of a wife." Wealth is important in Austen's novels.
And this essay published this week on the web site Literary Hub  makes a point I've long argued. Mrs. Bennet maybe a foolish woman, but she isn't wrong to worry, fuss, and plot marriages for her five daughters.
Are you a fan of Jane Austen? Do you agree with my favorites? Or do you disagree most vehemently? Let me know in the comments below.