At the end of the month I like to reflect on my reading life. Here is a link to my June 2017 Wrap-Up, if you are interested. And now on to July! (FYI: all thumbnail covers are courtesy of GoodReads.)
July Stats
Total Books Read: 8
Number of pages: 3,108
Written by Men: 1
Written by Women: 7
Diverse Authors: 0
Nonfiction: 0
Fiction: 8
Paperback: 0
Hardback: 0
eBooks/Kindle: 8
Library books: 6
Audio books: 0
Rereads: 0
DNF: 2
I've not abandoned this books, but just didn't finish before the end of the month.
Favorite book of July:  Really didn't have a favorite this month…..
Challenges to date:
GoodReads: 66/75
Book Riot Read Harder 2017: 6/24 (I'm so behind on this challenge.)
#ReadMyOwnDamnBooks: 1
Purchased/Acquired:
  All of these books are audio books.
One kindle book
AND
Quarterly Box #LIT05 (A book box I subscribe to) :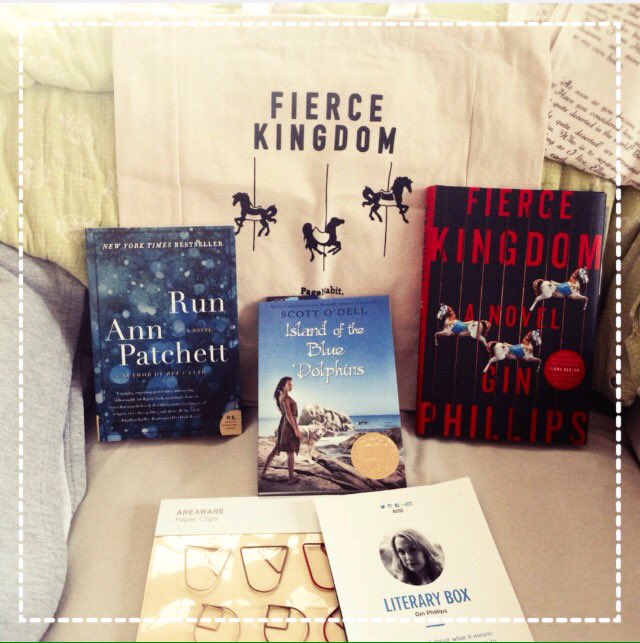 I had forgotten this box was coming so was pleasantly surprised when I found it on my porch. And I love the tote bag.
My Bookish Posts:
My thoughts about NOT reading The Game of Thrones series.
Marking the 20th anniversary of the publication of Harry Potter.
Across the Web:
I've read a lot about cults in the last six months, so this essay on Lit Hub really caught my attention.
Across the Blogosphere:
Because I'm always looking for ways to improve my blog. 
Yesterday, July 30, 2017, was the 199th anniversary of Emily Brontë's birth.
I love to read what others think of  one of my favorite books, Jane Eyre.
Why Literature Matters is a great companion piece to the Lit Hub essay I linked above.
How was your month of July? Did you read a lot or a little? Did you read anything that rocked your world? Let me know in the comments below.