September Stats:

Total Books Read: 13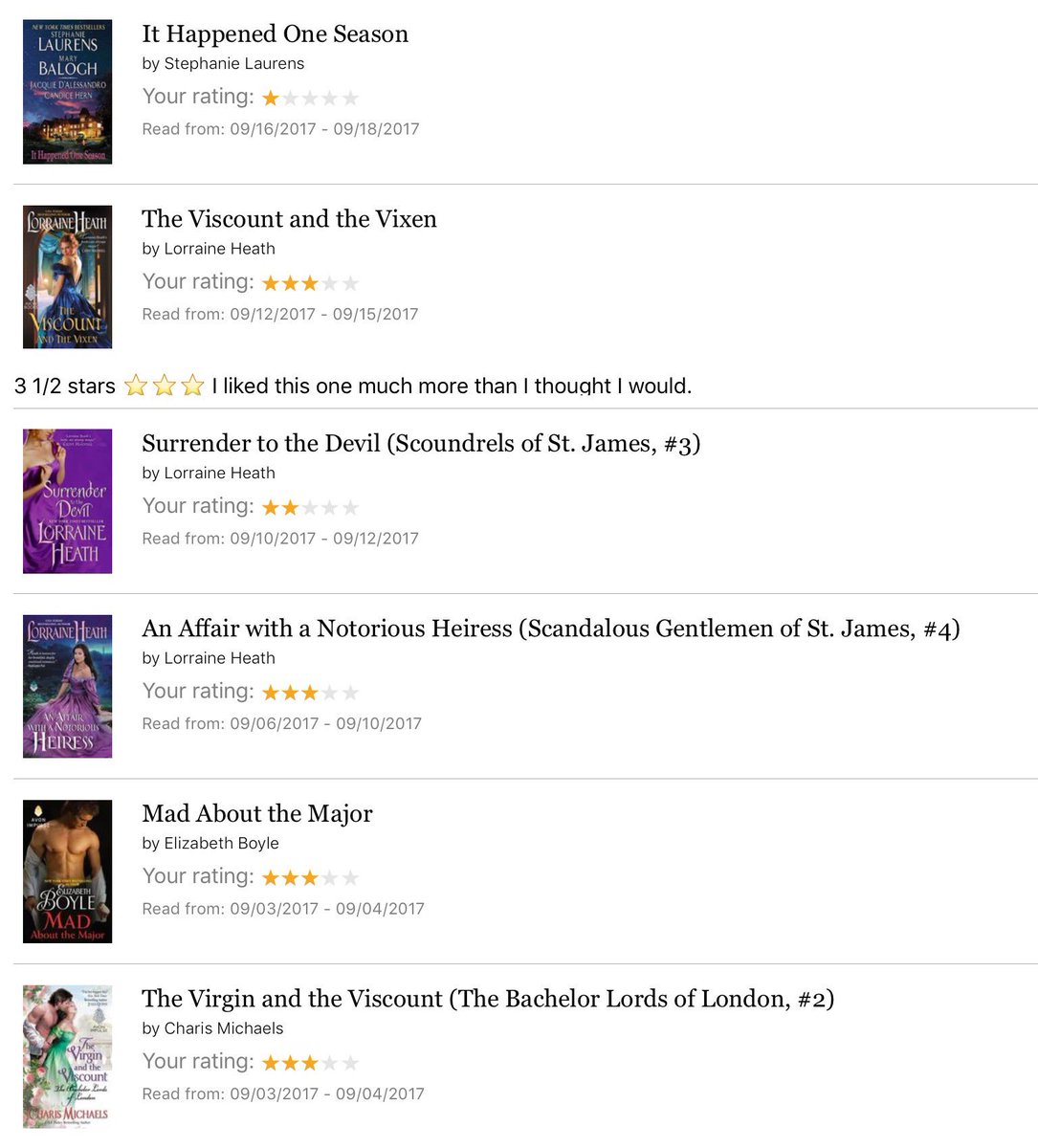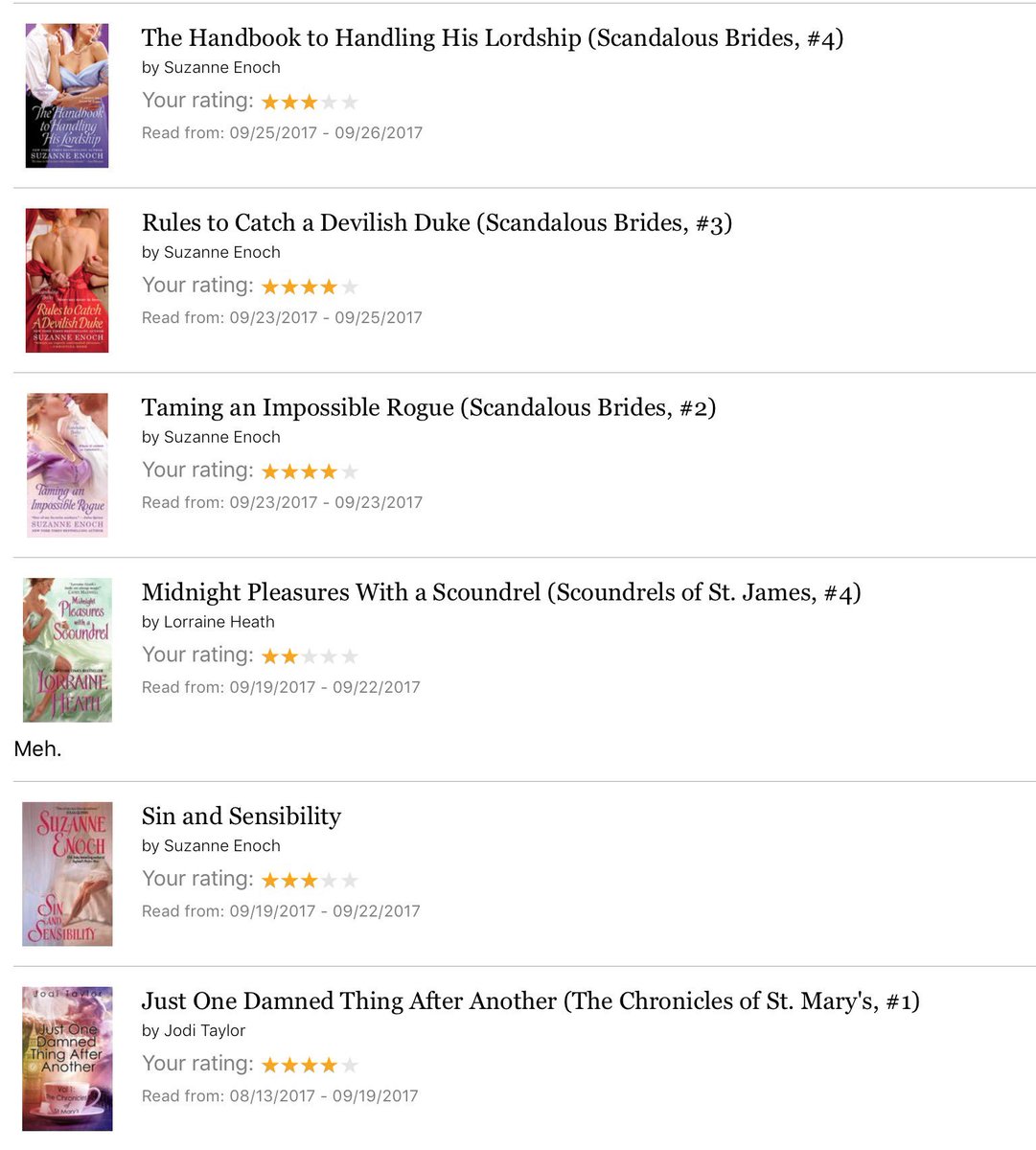 Number of pages: 4,673
Written by Men: 0
Written by Women: 13
Diverse Authors: 0
Nonfiction: 0
Fiction: 13
Paperback: 0
Hardback: 0
eBooks/Kindle: 13
Library books: 10
Audio books: 0
Rereads: 0
DNF: 0

My Favorite Book this month:
Just One Damned Thing After Another by Jodi Taylor. I love this book and am so looking forward to the next book in the series!
Challenges to date:
GoodReads:  90/75
BookRiot Read Harder 2017: 1
#ReadMyOwnDamnBooks: 0

Across the Web:
In the fall I love to read, watch, and listen to creepy stories. One of my favorite creepy stories is about Robert the Doll in Key West, Florida. You can hear a version of this story at the web page for the podcast Lore.
The end of August marks the 20th anniversary of Diana, Princess of Wales's death. And there are "think pieces" about her legacy. Hilary Mantel has written two interesting pieces about being royal here and here.