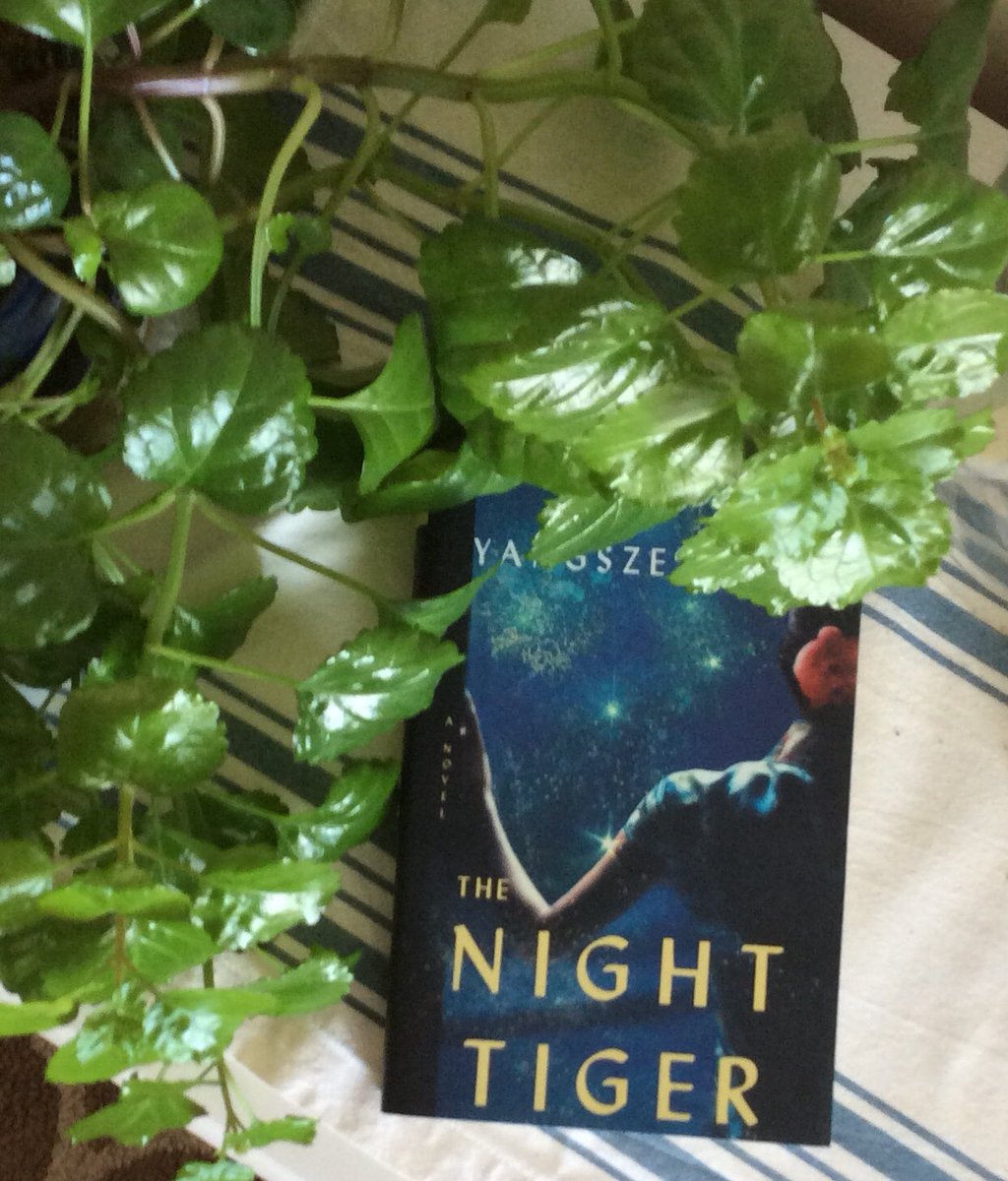 Title: The Night Tiger
Author: Yangsze Choo
Published: February 2019 by Flatiron Books
Length: 384 pages
Genre: Historical Fiction, Magical Realism, Mystery
Source: Book of the Month
Stars: 4 Stars
Summary from the  book jacket:

Quick-witted, ambitious Ji Lin is stuck as an apprentice dressmaker, moonlighting as a dance-hall girl to help pay off her mother's mahjong debts. But when one of her dance partners accidentally leaves behind a gruesome souvenir, Ji Lin plunges into a dark adventure: a mirror world of secrets and superstitions.

11-year-old Chinese houseboy Ren also has a secret, a promise he must fulfill to his dead master: to find his master's  severed finger and bury it with his body. He has 49 days to do so, or his master's soul will wander the earth forever.


As the 49 days tick relentlessly by, and a series of deaths racks the district, along with whispers about men who turn into tigers. Ji Lin and Ren's increasingly dangerous paths crisscross through lush plantations, hospital storage rooms, and ghostly dreamscapes.

Dazzling and propulsive, The Night Tiger is the coming-of-age of a child and a young woman, each searching for their place in a society that would rather they stay invisible.
I've had such good luck with novels with tiger in the title (click here to see my thoughts on The Tiger's Wife) , plus the gorgeous cover convinced me to pick this book for my January Book of the Month Club. And it did not disappoint.
Like:
If there is one thing I love it's magical realism. And well written prose. So that's two, technically. And this book has both. And a compelling story that explores a world and a culture that I am woefully unfamiliar. Most stories about Colonialism are told from the point of view of the colonizers not those who are colonized. And it explores a mythology that I'm not familiar with and am interested in learning more about.
Following Ji LIn and Ren through this story and not being sure that either will survive until the end. The magical elements of the story that help guide them is fascinating and helps build the story's tension.
Not so much:
The romance subplot is a bit odd and awkward for a couple of reasons. But I don't want to give too much away and spoil it. I will say that it isn't clear by the end of the story whether Ji Lin will find the happiness and love she deserves with the man she loves. And she does deserve a happily ever after. But don't let this keep you from reading this novel.
What I'll remember:
The setting -1930's Malay- and the main characters. The were-tiger stalking and killing at the edges of the story. The sweet innocence of young Ren and the gumption of Ji Lin. This story is a parable about the abuse of power by colonizers. And it's important to read a story that strips away the romantic veil we in the west often use to tell those stories.
Would I Recommend:  
Yes! It is a thoroughly enjoyable tale.
Let me know what you think in the comments below. Also, here is a link to my Friday 56 for this book if you are interested. Happy Reading!