It's time for  Friday 56!  It's a book meme hosted by Freda at Freda's Voice. Be sure to visit her blog if you would like to participate.
From Freda's Voice The Rules:
*Grab a book, any book.
*Turn to page 56 or 56% in your eReader  (If you have to improvise, that's okay.)
*Find any sentence, (or few, just don't spoil it)
*Post it.
*Add your (url) post in the Linky at Friday 56. Add the post url, not your blog url.
*It's that simple!
Here is my contribution: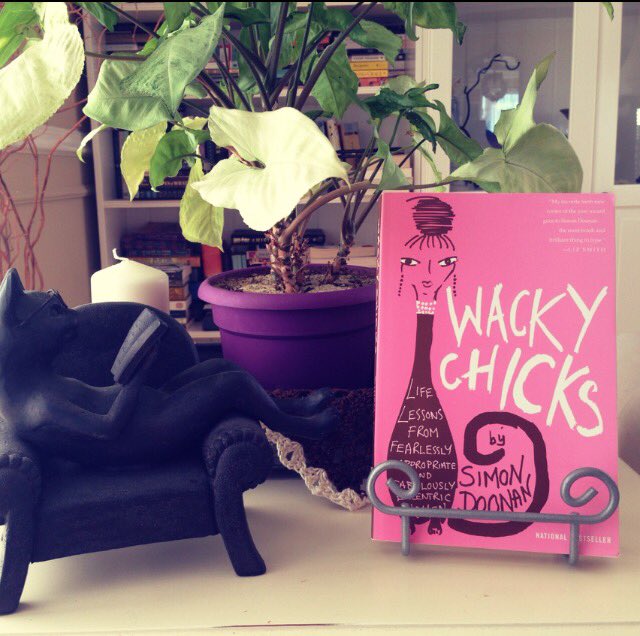 From page 57:
History-obsessed Viv went on to spearhead the insane Boy Georgey New Romantic style: she brought back pirates and gave women a postfeminist thumbs-up on the controversial issue of corsetry. Ultrwacky Viv, who, aged fifty-six, received her OBE from the Queen sans panties, believes that their is nothing more powerful than an alluring courtesan brimming over her basque.
This is a fun collection of essays about unconventional women in pop culture.  A friend gave me this book because she knows I love wacky chicks. Have you read this? Do you agree with me if you have read it? Let me know in the comments below.
Happy Reading!