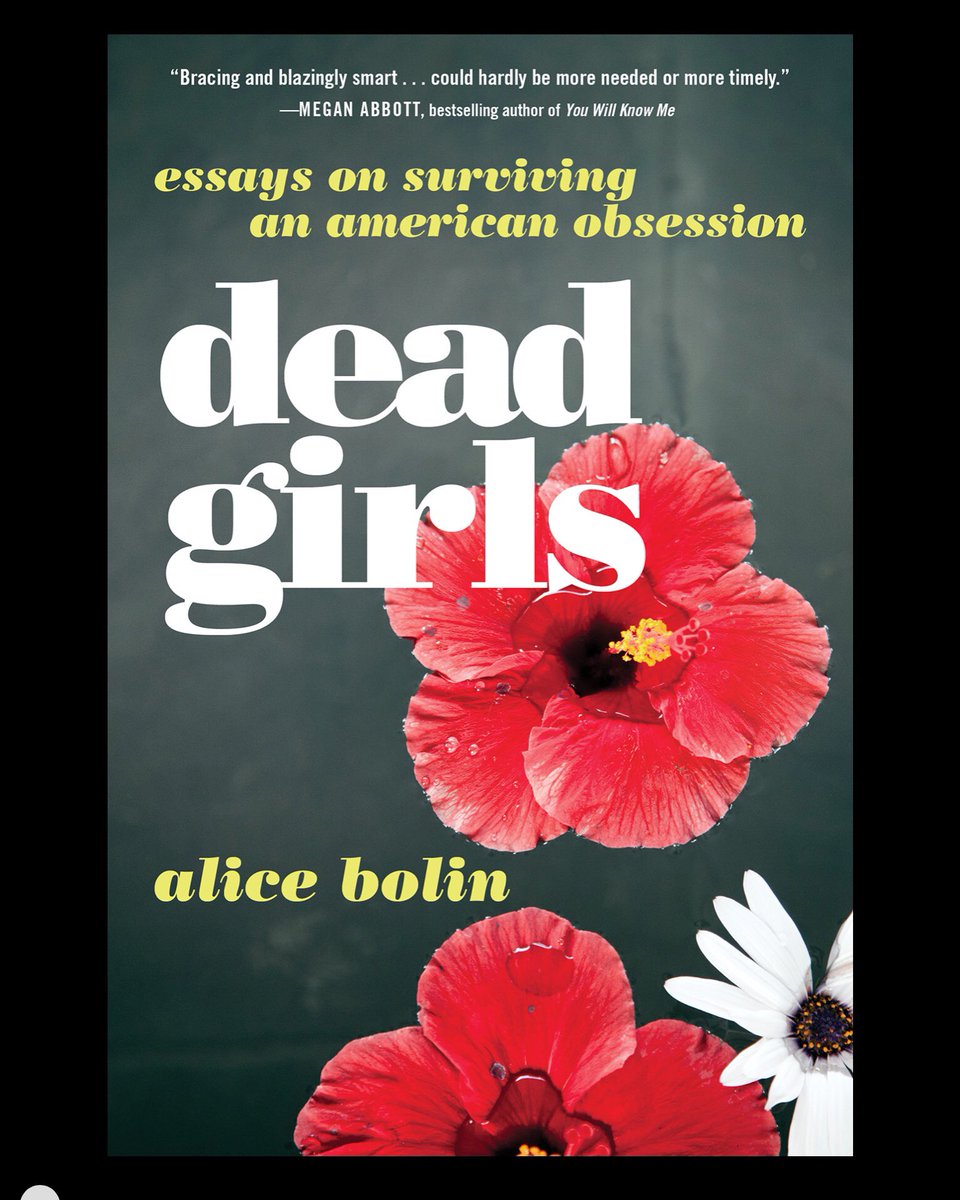 Title: Dead Girls: Essays on Surviving an American Obsession
Author: Alice Bolin
Published: 2018, William Morrow Paper Backs, eBook Edition
Length: 288 pages
Genre: Nonfiction, Essays, Memoir
Source: My Public Library
Summary:

A collection of poignant, perceptive essays that expertly blends the personal and political in an exploration of American culture through the lens of our obsession with dead women.

In her debut collection, Alice Bolin turns a critical eye to literature and pop culture, the way media consumption reflects American society, and her own place within it. From essays on Joan Didion and James Baldwin to Twin Peaks, Britney Spears, and Serial, Bolin illuminates our widespread obsession with women who are abused, killed, and disenfranchised, and whose bodies (dead and alive) are used as props to bolster a man's story.

From chronicling life in Los Angeles to dissecting the "Dead Girl Show" to analyzing literary witches and werewolves, this collection challenges the narratives we create and tell ourselves, delving into the hazards of toxic masculinity and those of white womanhood. Beginning with the problem of dead women in fiction, it expands to the larger problems of living women—both the persistent injustices they suffer and the oppression that white women help perpetrate.

Sharp, incisive, and revelatory, Dead Girls is a much-needed dialogue on women's role in the media and in our culture.
Like:
There is nothing I love more than essays analyzing pop culture. And this summer the zeitgeist is full of dead girls in pop culture. The number of books and TV shows and movies which focus on violence against women seems to be coming to a head. And Alice Bolin has noticed this trend. She makes the connections between all the dead white girls of pop culture and her own life. I especially like the connections she makes between all the current dead girls and the OG dead girl of pop culture: Laura Palmer of Twin Peaks.
Not so much:
I wish she had spent more time unpacking the books, TV shows, movies and less time examining her own life. The personal memoir essay. I'm just not a fan of most memoirs. Even one that connects the author's life to pop culture. And in theory this melding should be my jam. And yet…..no. It's not.
What I'll Remember:
I'm not sure. I've read so many think pieces this week about dead girls and violence perpetrated on women's bodies and how that is now entertainment that I'm not sure what is from an article and what is from this book of essays. so I think that will be what I remember. It's part of that zeitgeist moment in 2018.
What do you think? Have you read this book? Would you? What do you think about the way pop culture uses dead girls as entertainment? Let me know in the comments below.
Thanks for visiting my blog. Happy Reading, y'all!