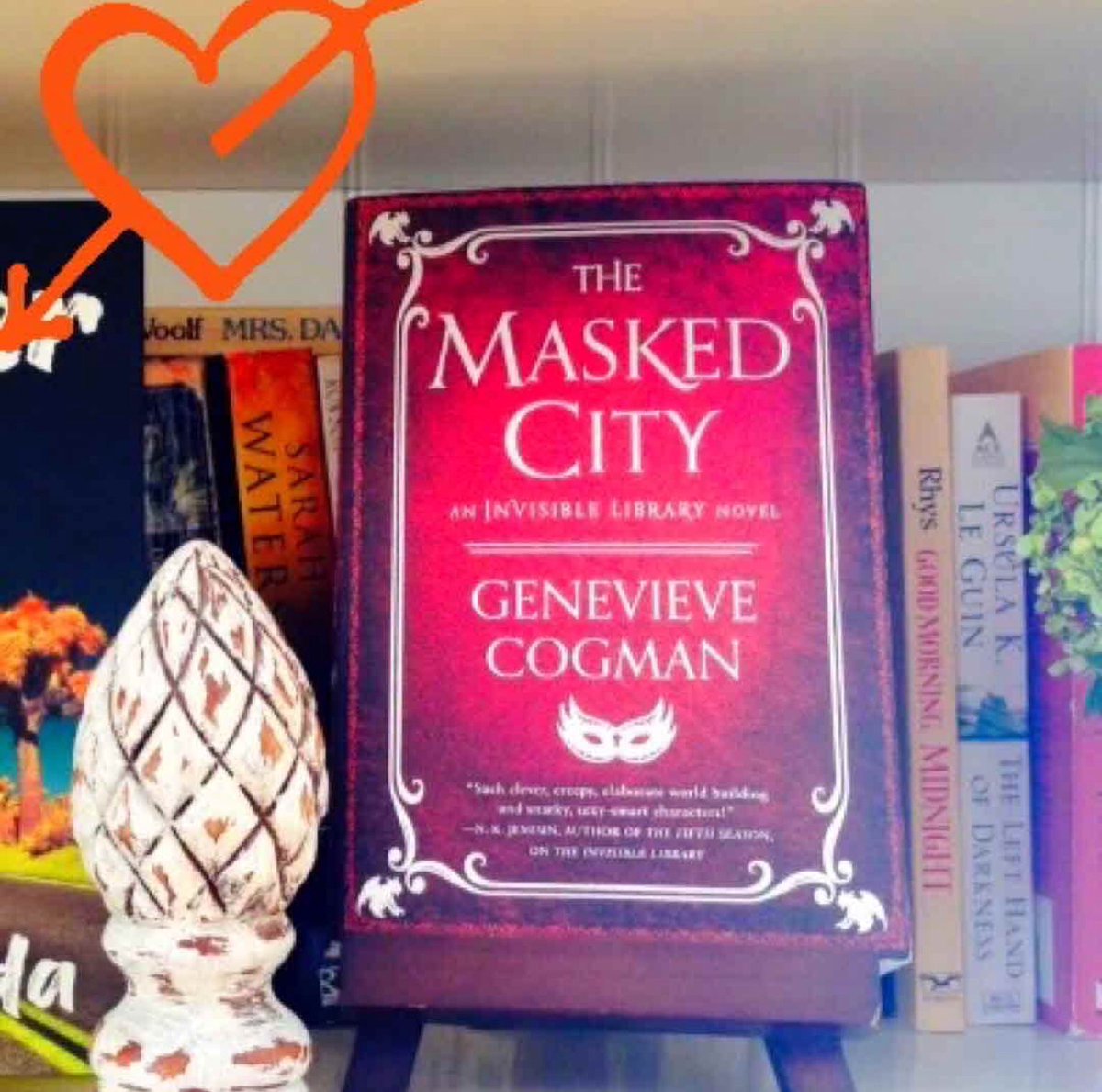 Title: The Masked City

Author: Genevieve Cogman
Published: 2016 by ROC, Trade Paperback
Length: 372 pages
Genre: Fantasy
Source: A bookstore. I paid full price, too.
Stars: 4. 5 stars.
Working in an alternate version of Victorian London, Librarian-spy Irene has settled into a routine, collecting important fiction for the mysterious Library and blending in nicely with the local culture. But when her apprentice, Kai, a dragon of royal descent, is kidnapped by the fae, her carefully crafted undercover operation begins to crumble.

Kai's abduction could incite a conflict between the forces of chaos and order that would devastate all worlds and all dimensions. To keep humanity from getting caught in the crossfire, Irene will have to team up with a local fae leader to travel deep into a version of Venice filled with dark magic, strange coincidences, and a perpetual celebration of Carnival—and save her friend before he becomes the first casualty of a catastrophic war.

But navigating the tumultuous landscape of fae politics will take more than Irene's book-smarts and fast-talking—to ward off Armageddon, she might have to sacrifice everything she holds dear…
Here is a link to my gushing review of the first book in the series.
What I Like:
Well. Everything. This book is a fast, fun adventure ride. All my favorite characters from the first book in series return: Irene, Vale, Lord Silver, and Kai. And this time we delve a bit deeper into the world of the dragons and the fae. Most of the adventure takes place in an alt world that is completely dominated by the Fae. And it's a world of nothing but chaos. And reading about all that chaos is awfully fun. But I think the thing I really loved about this story is that it's not just about the library, but about the creation of story and how chaotic it and the characters the writer is trying to wrangle them into a coherent story can be. I'm such a sucker for books about books.
Didn't like as much:
I really can't think of anything I didn't like. But I will say that I would love to spend more time exploring the Library. I would read a book that just describes the library and everything it with Irene as a tour guide. Wouldn't that be a fun read.
Would I recommend?:
Yes, yes, and yes. Read it right now. I'll wait. When you come back we can gush about it together.
Let me know in the comments if you have read this series and recommend it. As always, Happy Reading, y'all.