Monday – What are you reading? is a place to meet up and share what you have been, are and about to be reading over the week. It's a great post to organize yourself. It's an opportunity to visit and comment, and add to that ever growing/teetering TBR pile! So welcome in everyone. This meme started with J Kaye's Blog and then was taken up by Sheila from Book Journey. Sheila then passed it on to Kathryn at the Book Date.
Last week I didn't post anything because I took a short break because I needed to do some writing. But I'm back. Here is my list.
Finished last week:
Midsummer Delights: A Short Story Collection by Eloisa James
The Haunted Mesa by Louis L'Amour (For the Book Riot #ReadHarder Challenge, Task 7:  A Western)
And then I went in hard on an Anne Stuart binge read after I finished the Louis l'Amour:
The Wicked House of Rohan, Ruthless & Reckless.
Currently Reading: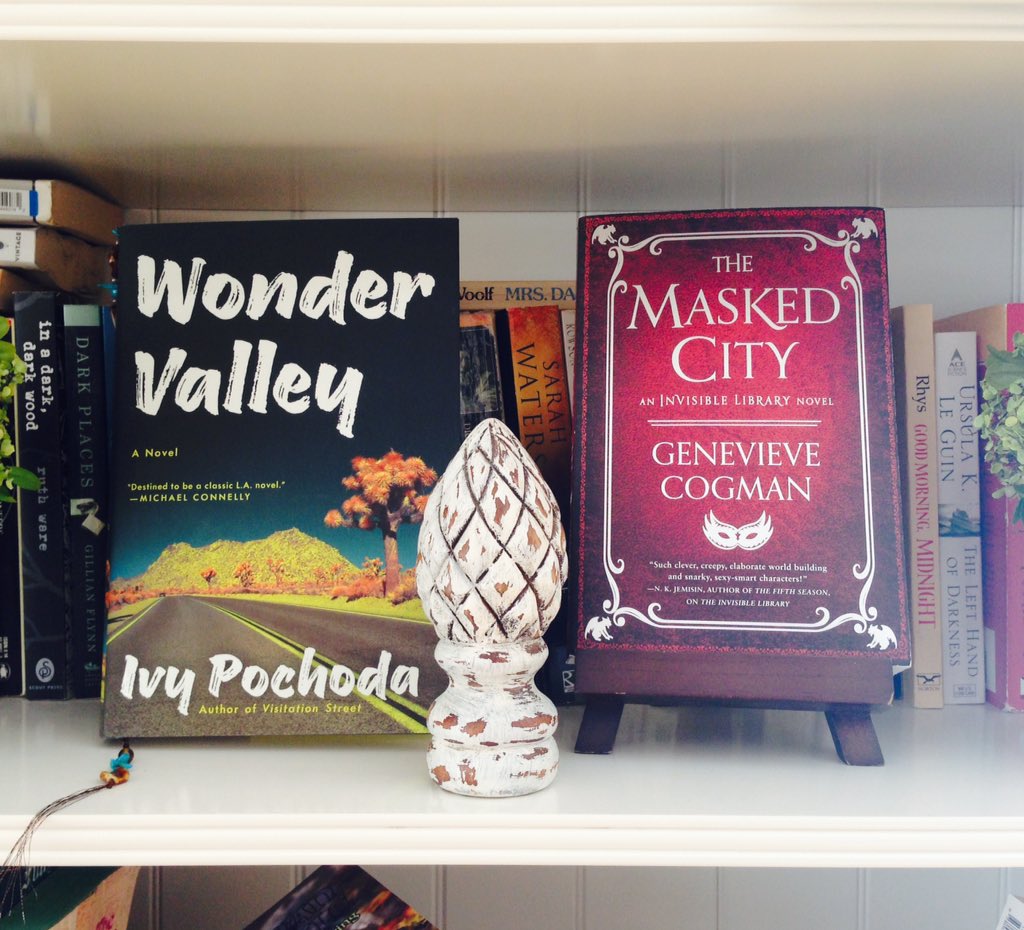 Wonder Valley by Ivy Pochoda & The Masked City by Genevieve Cogman, the second book in The Invisible Library series and a book I'm reading for the #PopSugarReadingChallenge (The next book in a series you started).
What are you reading this week? Have you read any of the books I've listed above? What did you think if you did? Let me know in the comments below, and Happy Reading.