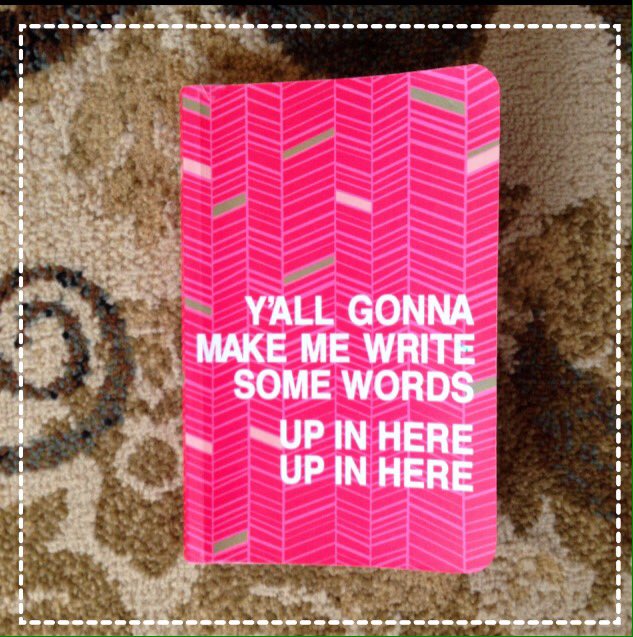 Today I did the same thing I do almost every morning. I got up, poured myself a cup of coffee, and wrote in my morning pages notebook. As of today, I've been following this routine for a year. And it's probably one of the best things I've done for myself in years.
I'm not imparting profound thoughts or truths in these notebooks, but instead I'm just taking what's up here (pointing at my head) and putting it down here (pointing at my notebook.) And moving all that detritus from my busy brain leaves room for more creative ideas to percolate. I'm not putting down on paper deep truths or profound thoughts. I'm just following the advice of Julia Cameron and writing down whatever is floating around in my head.
Seriously, most mornings my notebook is filled with my whining about being "awake", not enough coffee in my cup, and how crapppy Bic pens really are to write with. Occasionally I'll write down my remembered dreams or whatever issue I'm obsessing about at that moment. I've long known about free writing as a tool to help with my academic writing, but I just hadn't bothered to use it for more personal exercise. Julia Cameron seems to be the originator of the version of the practice that I'm using. It's a grand way to clear my mind for the day ahead.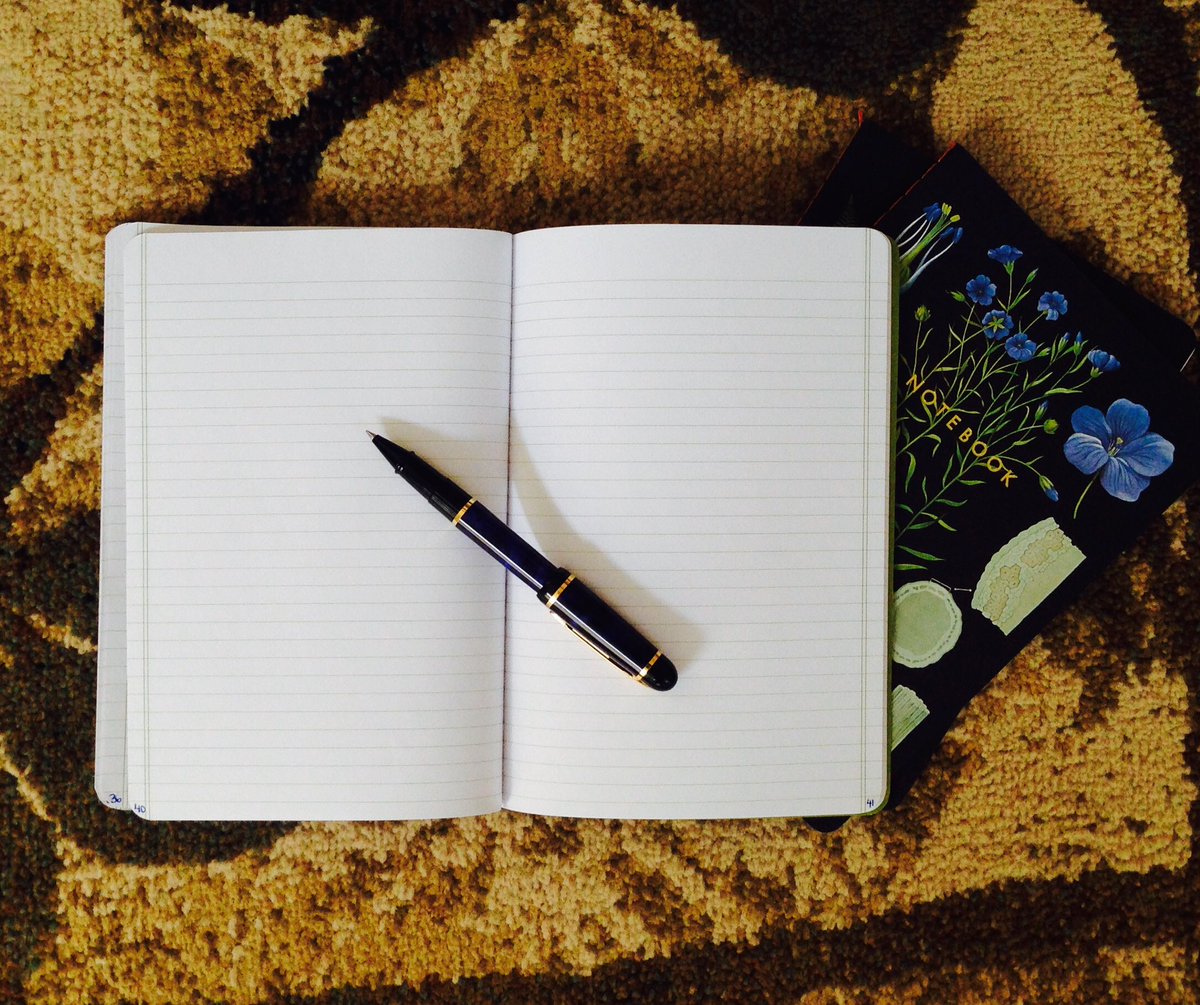 I think that this practice has improved my writing for this blog. It helps me with my everyday life, too. Stuff that I previously worried or obsessed about ended up in my morning pages and not in my head. And if you, like me, obsess over silly things, then this exercise may help you to keep it from churning around all day and night. Additionally, my morning pages are also a place I often "pre-write" a lot of my bookish blog posts and book reviews. I can get all my thoughts down while still being half conscious and so don't lose all my brilliant thoughts and ideas (or not so brilliant, depending.)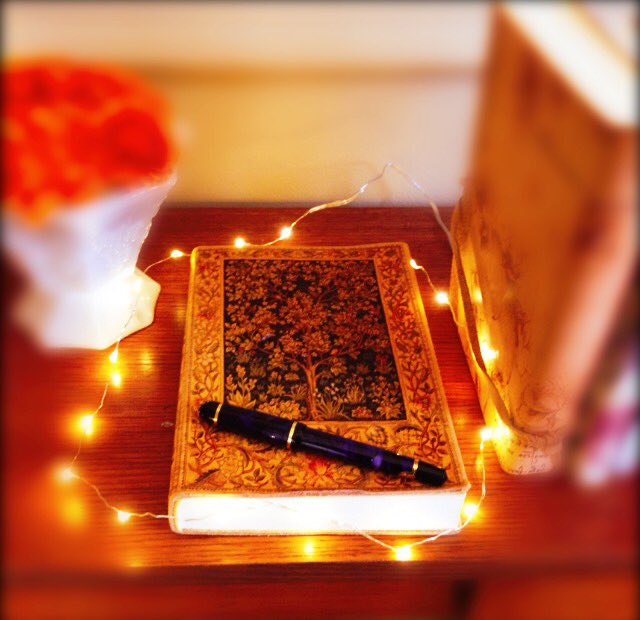 And it also has helped me with another problem I have: my collection of notebooks. I love notebooks and have so many. And I didn't use them. I was always planning to use them for my JOURNALING (it's in all caps because journaling is important writing and profound.) And such profound journaling deserves a lovely notebook. And that is true, I guess. But that fear of perfection kept me from doing any writing in any notebook. I came to realize that if I didn't use the notebooks now that the notebooks would never be used. And after I die my children will just toss them in the trash. It's true. So I started using them. And using such pretty notebooks made me happy. And so all of my notebooks will eventually be used. And the kids can toss 'em after I'm dead or I can toss 'em myself.
If someone were to ask me if I thought morning pages is worth their time and energy I would tell them yes. It has made a huge difference in my writing and life over the past year. And I would tell them that they should start doing it as soon as possible. Immediately, if not sooner!
Have I convinced you, dear reader, to explore the practice of morning pages? Let me know what you think in the comments below.
Helpful Links
Here are some links to some blog posts and essays about writing (not just morning pages):
From Lithub is This is from a recent essay that encourages writers to take notes by hand. Writing the morning pages by hand is an important part of the process.
The Artisit's Way by Julia Cameron contains information about how she defines the morning pages practice. I've not read the entire book, just the sections related to morning pages. I have read The Right to Write.
And another short essay about how the hows and whys of morning pages by Belle Beth Cooper.
And finally this is a link to my October 2016 Wrap-Up where I first mention morning pages. Scroll down to find the link to the blog post that inspires me. Thanks Little Coffee Fox!