This will be a fairly short today. I just want to list the books I'm planning on reading this Month and my plans for the blog. My reading plans: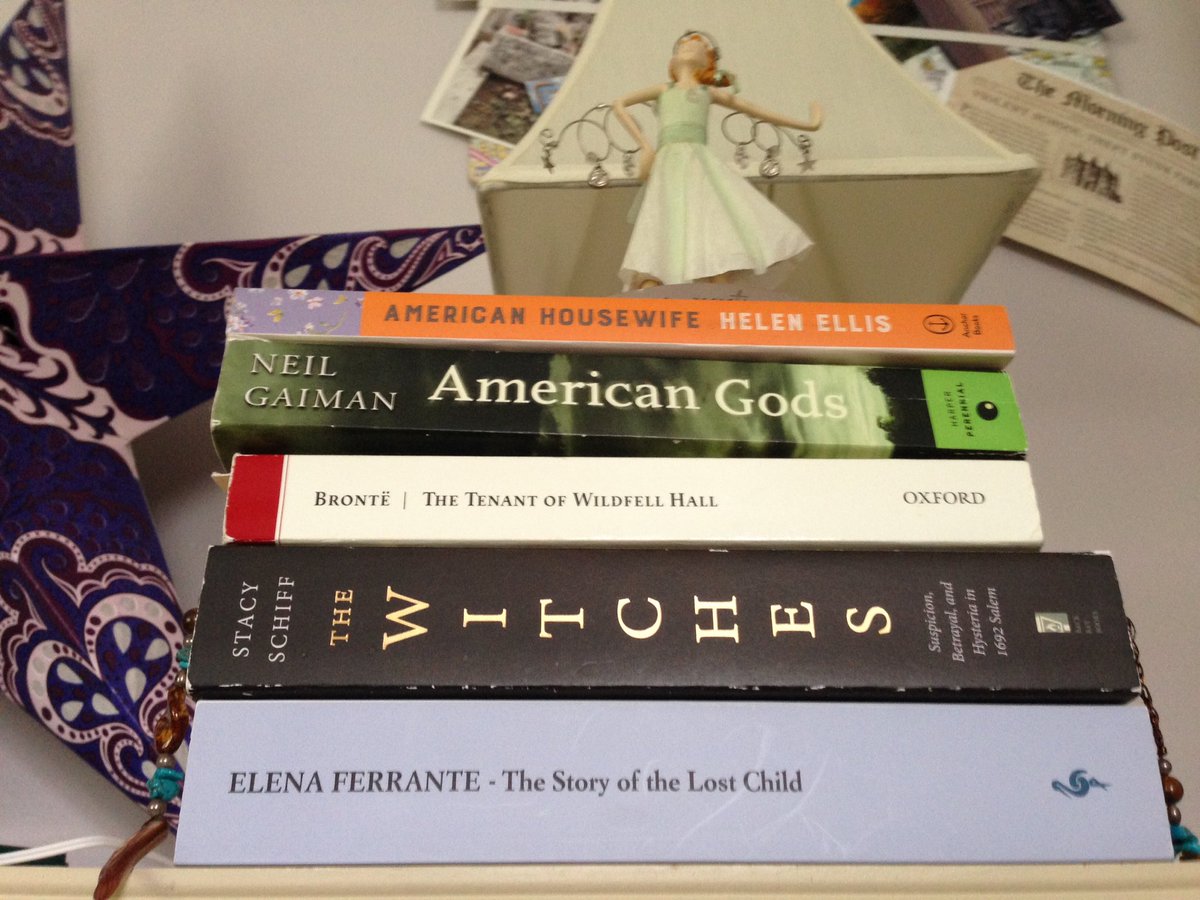 I watched American Gods over the weekend and enjoyed the first episode so much that I decided to reread American Gods this week. I checked out  Murder in Time by Julie McElwin from the library as eBook. And it feature two things I really love in a novel. One: the Regency era and Two: Time travel. And to top it off, it's also a murder mystery. With all of these things I hope its a really good read.  I'm also coming to the end of my immersion into Elena Ferrante's Neapolitan series. I plan on reading the last in the series The Story of the Lost Child this month. I'm sad to be leaving this world she has created and the exploration of this friendship. I don't always like Lila or Lenú, but I love reading about them.  And I need to finish The Witches since it's been on my currently reading list on Goodreads since October.  And finally, I plan on finishing The Tenant of Wildfell Hall by Anne Brontë this month. I wanted to finish it and write about it in April, but it didn't happen.
Which leads me to my blogging plans for May. I didn't get everything I wanted to say in April about the Brontës said. So I'm hope to finish up with my last post about Emily  Brontë's Wuthering Heights this week.  I have some thoughts about this novel that I'm excited to share. And after I finish Anne's book, I plan on reviewing it as well. I'm also planning to write some book reviews for books I've read recently.
So, that's my plan for May. What are your plans for the month? Have you read any of the books I'm planning on reading? Let me know what you think in the comments below. Happy reading!