Yes, it's that time of year again. Dewey's 24 Hour Readathon. This year it fall on April 29th which is this Saturday. This will be my third readathon and I'm really looking forward to it. Click on  October 2016  and April 2016 if you would like to see my plans for the last two readathons I participated in.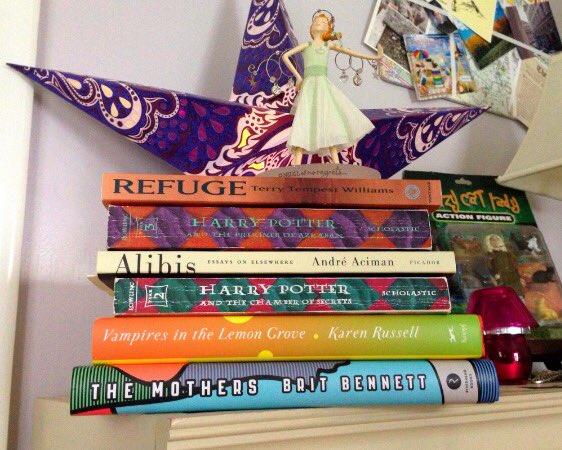 This is my final-ish stack that I'm planning to read for the readathon. Two of the stack are Harry Potter books because I've seen on Litsy that a number of people are doing a chapter a day rereading of all the novels. And I didn't know about it so I could do that challenge too. So, to help scratch that itch, I decided to read books two and three of the series. Also, I'm reading books that will work for the Book Riot Read Harder Challenge. I've fallen woefully behind in this reading challenge and I'm hoping the readathon will get me back on the wagon again. Also, all of the books I'm reading are eligible for the other challenge I'm doing this year #ReadMyOwnDamnBooks. All of the books were purchased before 2017. So! I'm ready, y'all.
If you would would like to participate in this Springs readathon, click here to sign up and if you would to read more about the readathon, click here. You can follow me on Goodreads, Twitter and Instagram and Litsy (follow me!) to see my updates and the occasional challenge. And I will be post updates through out the day here on my blog, of course.
So, are you planning on doing the Dewey's Readathon? Are there other readathons I need to know about? If so, let me know in the comments below.