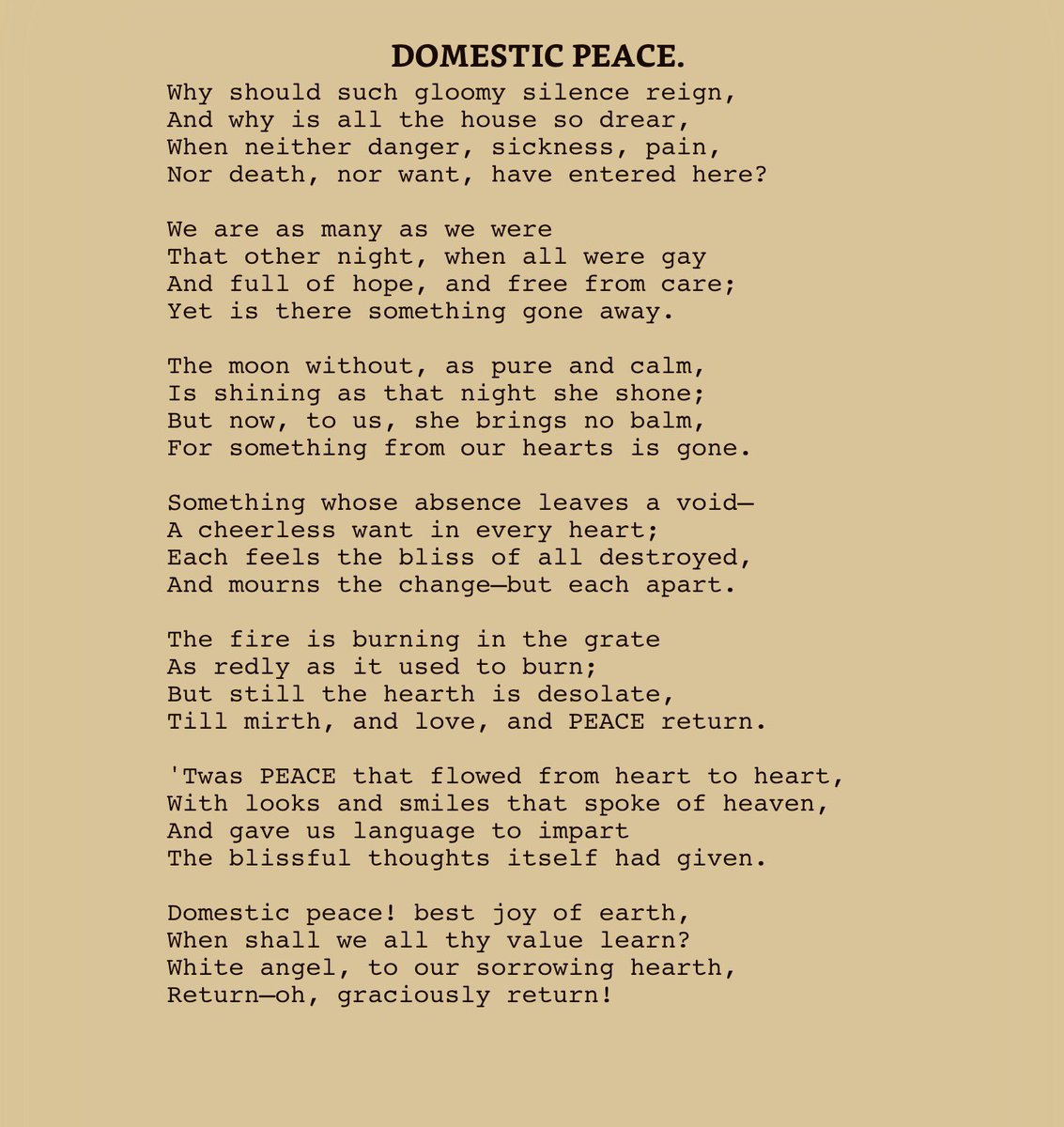 It's National Poetry Month here in the USA and to celebrate I'm posting a poem written by one of the Brontë sisters each Monday in April. This week belongs to Anne. Anne Brontë's works are lesser know than her sisters Charlotte and Emily. And like her sisters she did write poetry. Many of her poems focus on her experiences as a governess which she seems to not have enjoyed! The Brontë sisters didn't enjoy teaching either in schools or in wealthy folks homes, it seems. And this poem credited by her sister Charlotte as one Anne write while a governess indicates to me how difficult it was to be a governess. Anne's charges had all the privileges she did not have as a child, and yet they are still grump, unhappy children in an unhappy household. As someone once said, "Mo' money, mo' problems."
If you would like to read other Brontë sister's poems I've shared for #NationalPoetryMonth, click here for Charlotte and here for Emily.
What do think of Anne's poem? Would you read more of her poetry or her novels based on this poem? Let me know what you think in the comments below. and if you have a favorite poem you'd like to share be sure to post a link to it in the comments.