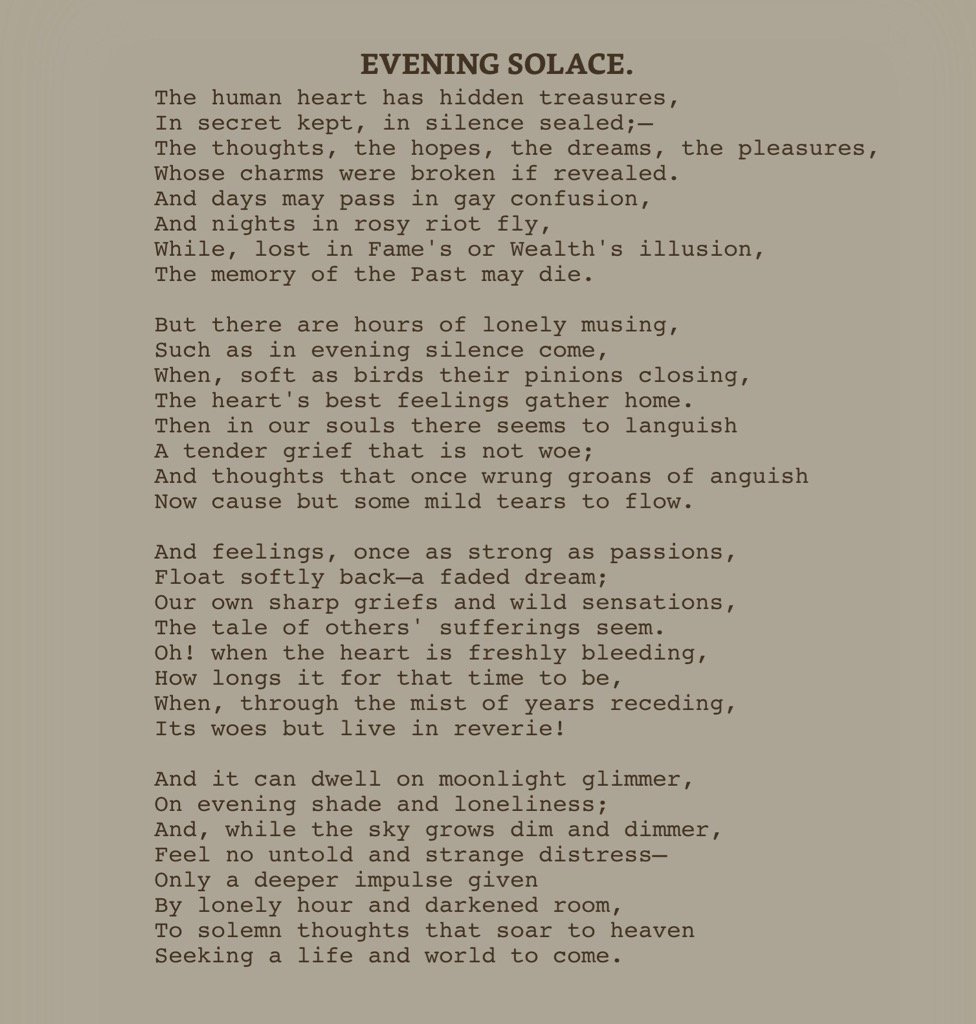 It's National Poetry Month here in the USA and to celebrate I'm posting a poem written by one of the Brontë sisters each Monday in April. This week belongs to Charlotte. I'm dedicating April to the Brontë Sisters this year. You can read a little bit about my plans here.
Charlotte Brontë outlived all of her sisters, brother, and mother. So it doesn't seem to me strange or unusual that she spent more than one evening remembering the past. And the pleasure she seems to find in remembering and  shedding a tear or two over those secrets from her heart? Well, who hasn't done that while watching the sun set in the western sky? Preferably with a lovely glass of wine in hand? Or whiskey? (Is there a word for enjoying the remembrance of sad events or feelings? I tried looking it up using Google but ended up with S&M websites in my search results, and that's not what I meant, or Charlotte Brontë meant, at all.) In any case, I think this poem captures how it feels at those moments in our lives.
What do you think of Charlotte Brontë's poem? Would you read more of her poetry or her novels based off of this short piece? Are you a fan of her work including her poetry? And if you have a favorite poem, be sure to share it.  Let me know what you think in the comments below. And Happy Reading!