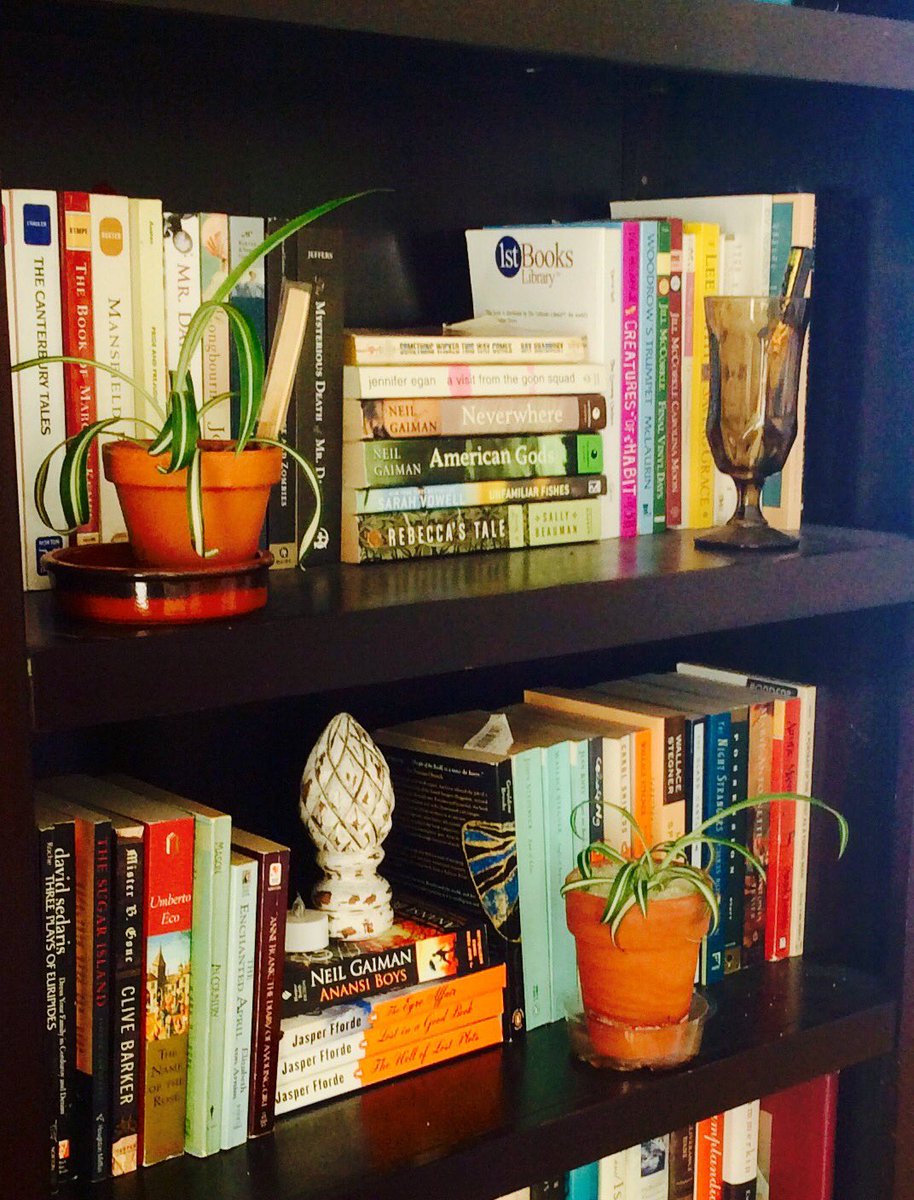 Well, this is a milestone for my blog. It's my 100th post. And as of today I have 143 followers on WordPress and 5 who follow by email, mostly people I don't know IRL. So Yay! Thank you to all of you who take the time to read and respond to my posts and memes. I appreciate it. People who live with me have to read my musings and say they like them. It's like a law or something. But strangers out there  on the web have no such obligation. So again, thank you.
My plans for the next 100 posts is a bit unclear right now. I am committed to writing about books, book reviews and other bookish topics. Looking back at previous bookish posts I've written it's  And I really feel like I'm just now finding my voice here. So, I'll be writing more bookish posts to add to the mix along with more book reviews.Thank you again for following and reading my blog.
There are other places on the web where I do bookish things. You can follow me on Twitter, Instagram, Goodreads, and Litsy (user name is Loreen).  FYI: My Twitter feed is mostly bookish, but I occasionally harass my elected officials there too.
Happy reading and blogging!