It's National Poetry Month and to celebrate it, I'm sharing one of the Brontë sisters poems each week. Most readers know that the sisters wrote novels and stories, but it may surprise many to find out they also wrote poetry. Here is Emily Brontë's Warning and Reply.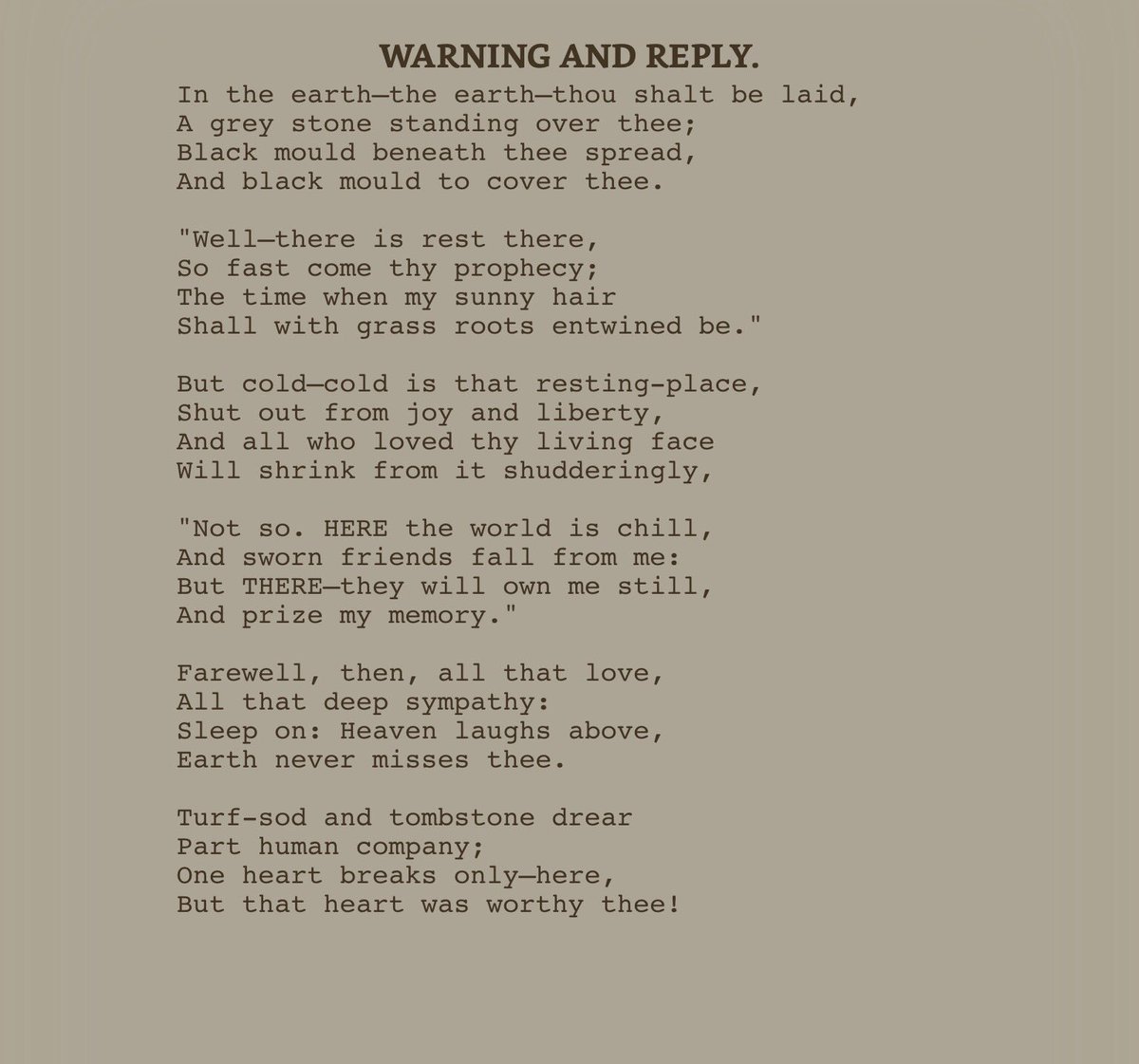 Death and nature are themes found in Emily's novels and poetry, it seems. Spoiler alert! This fascination with death and the grave shows up in Wuthering Heights. And the scene that focuses on it directly is something else. (Gothic indeed!)
**If you are interested in reading more of Emily Brontë's poetry, you can find it where I did: Project Gutenburg. Here is a link to the collection of the Brontë sisters poetry.
Are you a fan of the Brontë sisters? Have you read their poetry? What do you think of this poem? Does it make you want to delve deep into Emily's writing? Let me know in the comments below. And if you have a favorite poem, be sure to share it by leaving a link in the comments.