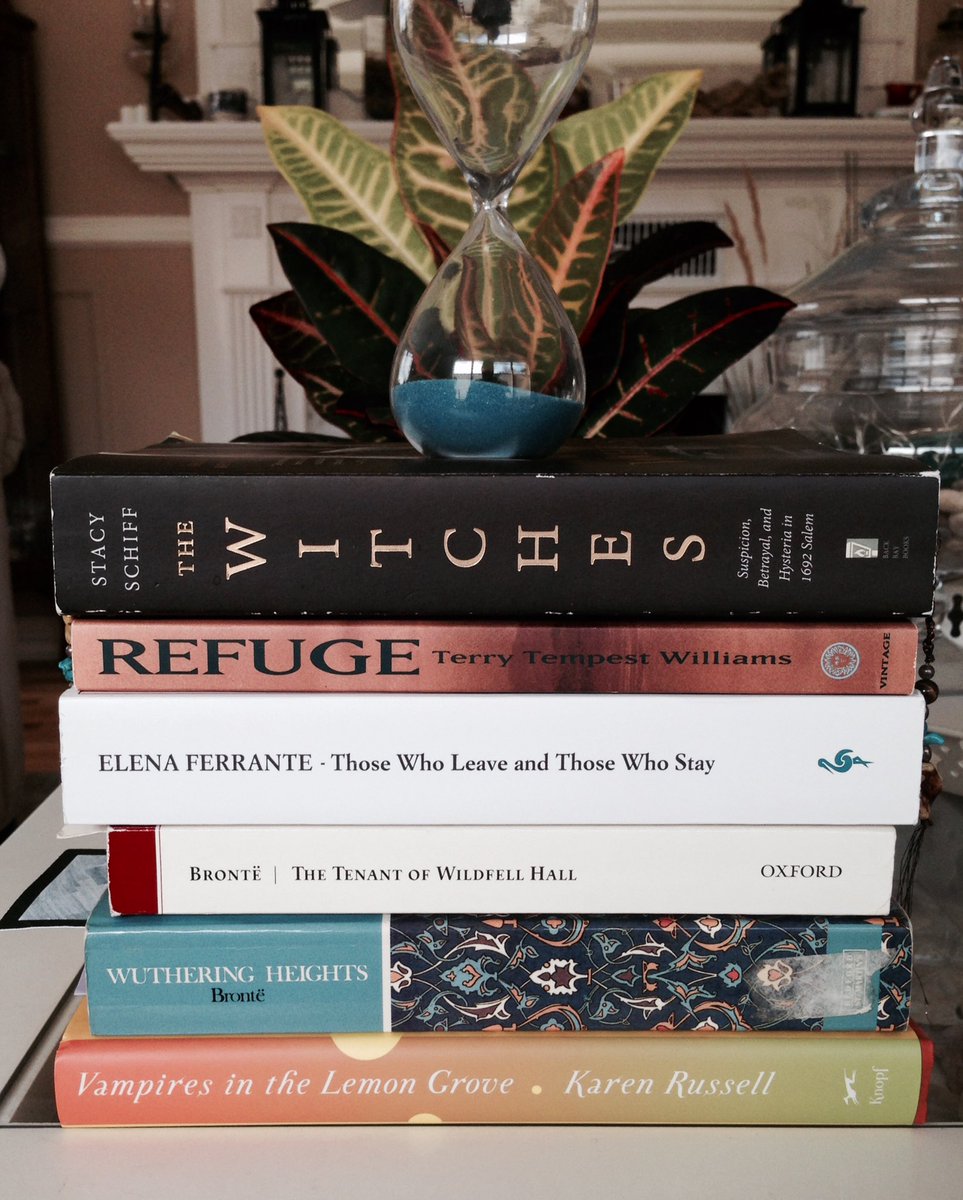 April is shaping up to be a busy month on my blog. Not only am I focusing on a theme for the blog, but I'm planning on celebrating National Library Week , Dewey's 24 hour Readathon the last weekend of the month, and it's also National Poetry Month. I will post poems on all my social media and here on the blog. I hope I'm able to keep up.
To shake up things a bit for my blog I'm focusing most of my bookish posts and memes on the Brontë Sisters and their novels. I am planning to write about TV adaptations of their novels and their poetry, too. I think it could be fun  for me to write, and hopefully read, about the Brontës.
TBR:
Here is my list of books I'm planning on reading this month. I've not included the books I'm planning on reading during the readathon because I'm still thinking about that final list. I'll write more about it later on in the month.
The Witches: Salem 1692 by Stacy Schiff. Sigh. I've had this on my currently reading list since last October. I like this book, but I needed to set it aside to complete all my reading challenges in the Fall. I want to get back into it, but I'll probably need to start it all over again.
Those Who Leave and Those Who Stay by Elena Ferrante
Refuge: An Unnatural History of Family and Place by Terry Tempest Williams  I'm reading this for the Book Riot Reading Challenge this year.
Vampires in the Lemon Grove by Karen Russell.  I'm reading this one too for the Book Riot Reading Challenge.
The Tenant of Wildfell Hall by Anne Brontë.  I haven't read any of Anne Brontë's novels, so this is sort of a requirement for this month's theme!
Wuthering Heights by Emily Brontë It's been a number of years since I read this and I need to read it for a bookish post later on this month.
What are your reading and blogging plans for April? Have you ever had a theme for your blog? How did it work out? Would you do it again? Be sure to let me know in the comments below!