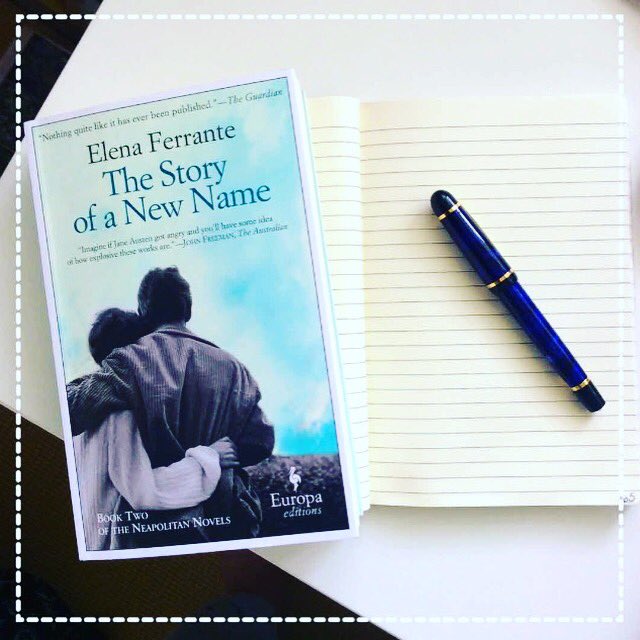 This month I fell–hard!–into a reading and blogging slump. Really, my blogging slump has been ongoing since January? I think? Anyway, I didn't really do a lot of reading or blogging this month. So, in order to try and pull myself out of it, I read a few romance novels at the end of the month to get me going again. And Romance novels usually do the trick slump wise. And to try and jump start my blogging for the year, I decided to have a theme for the month of April. I'll post more about it on my April TBR post scheduled for Monday.
Here are my stats for March:
Total books read: 6
Number of pages: 2269
Written by men: 0
Written by women: 6
#DiverseAuthors: 1, but 2 1/2 books by her. Tessa Dare's One Dance with a Duke and Twice Tempted by a Rogue.
Nonfiction: 0
Fiction: 6
Did Not Finish (aka DNF): 3 The Lost Tudor Princess by Alison Weir, War of the Roses: Stormbird by Conn Iggulden, Wicked Widow by Amanda Quick
Challenges to Date
Goodreads: 27/52
Book Riot Read Harder: 3/24
#ReadMyOwnDamnBooks: 7

Library books: 7 (includes DNF)
eBooks/Kindle: 8
Audio books: 0
Reread: 1   The Royal We by Heather Cocks and Jessica Morgan (aka The Fug Girls). I've been following the Prince Harry gossip on the web, so I re-read this fun Prince William & Kate Middleton fan fiction.
Purchased in March: 5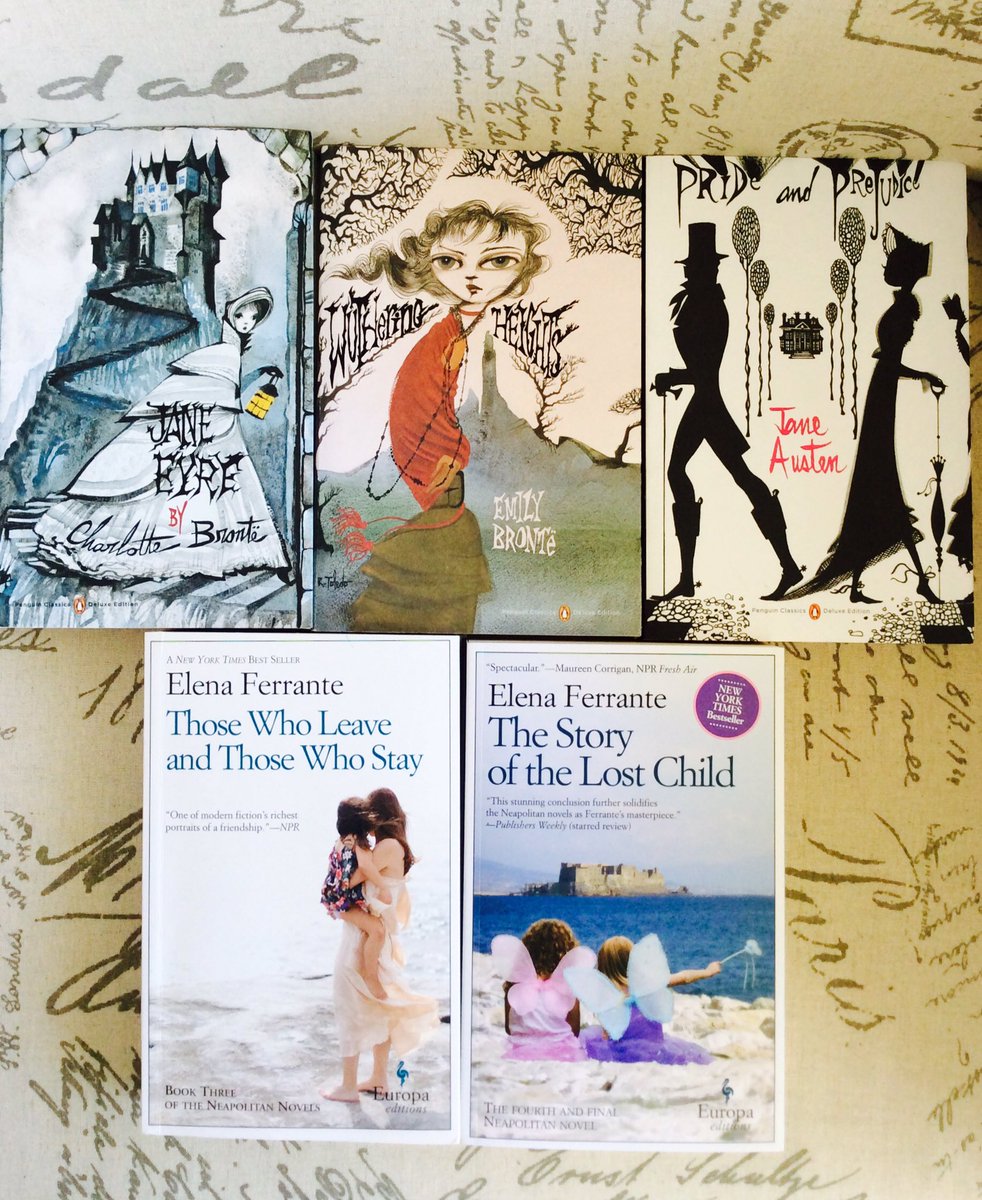 Jane Eyre by Charlotte Brontë
Wuthering Heights by Emily Brontë
Pride and Prejudice by Jane Austen
I bought all three of books because of the covers. I love them so much. So Pretty!
Those Who Leave and Those Who Stay and The Story of the Lost Child by Elena Ferrante. Yes, I'm in love with Neapolitan series. I finished reading the second book and went to the bookstore the next day to pick up the last two in the series.
Favorite Book of March: The Story of a New Name (The Neapolitan Novels #2)  by Elena Ferrante. At some point I will write a book review for this book, but I'm still swimming about in this world Ferrante has created, and I don't think I can give an assessment at this point. Maybe when I finish the series? 

Books Started in March: 3
Those Who Leave and Those Who Stay by Elena Ferrante
The Tenant of Wildfell Hall by Anne Brontë
Three Nights With A Scoundrel by Tessa Dare
 Across the Web:
I love celebrity gossip and pop culture. And so I listen to two or three podcasts that focus on these topics. One that caught my attention  at the beginning of March was Missing Richard Simmons. It's really interesting to hear what happened to Richard Simmons' fans when he withdrew from fame. But this article made me think about this from a different point of view. How much privacy do celebrities need? Or even how much should they expect? This article mentions the recent outing of the identity of Elena Ferrante which I found interesting since I'm in the middle of the her Neapolitan series.   

This article from Outside Magazine I found fascinating. I live in a state that has a lot of wilderness, National Parks, and other Federal lands. And people go missing and are killed fairly frequently. And as I drive across my state and visit these lands, I often think about where to hide the body. Let me explain. I think I have a murder mystery floating around my subconscious that is trying to get out. So, someday soon, I will start writing it. And when I do, I want to have this article saved so I can refer to it.
I have been listening to You Must Remember This podcast almost nonstop since I discovered it. The podcast focuses on Hollywood true stories delving beyond the gossip. As of today they have 100 episodes to enjoy. And most are only about 30 minutes long, so I'm able to listen to a complete episode as I'm running errands around town or a quick walk around the block.  She includes in her show notes for each episode a list of the books she uses to research the episode. If you enjoy stories from old Hollywood, you will love this podcast.
Blog Posts I Love:
This post inspired me to have a themed blog next month.
This post  made me realize that my blogging has really been in a slump. After reading it I started really thinking about how to get me excited again about blogging and improve my blog posts. Thanks Kourtnireads for the kick-in-the-butt I desperately need.
How was your reading and blogging life in March? Did you meet your goals for the month? Let me know in the comments below and be sure to leave a link to your March wrap-up.