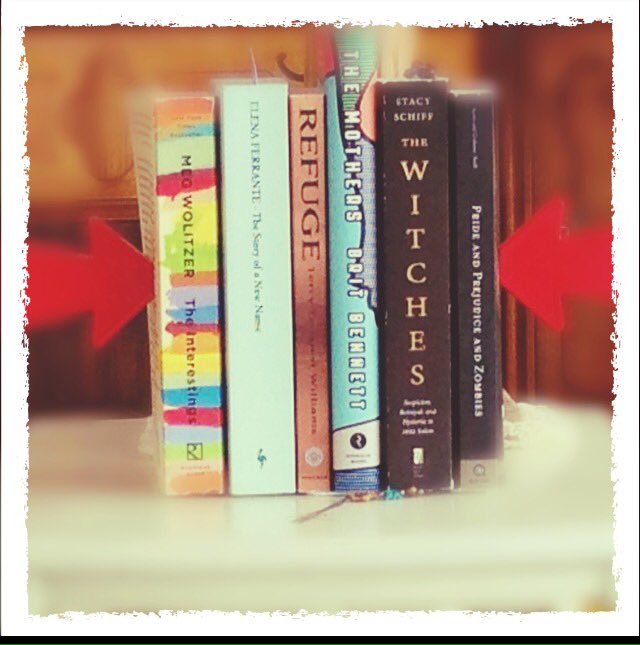 TBR: So many books, so little time! And because I have so many books this list is fungible. Three of the books are for the Read Harder Challenge, and the others are books I've had forever.
The Story of a New Name by Elena Farrante
The Witches: Suspicion, Betrayal, and Hysteria in 1692 Salem by Stacy Schiff
Refuge: An Unnatural History of Family and Place by Terry Tempest Williams
The Interestings by Meg Wolitzer
The Mothers by Brit Bennett
Pride and Prejudice and Zombies by Jane Austen and Seth Grahame-Smith
What are your plans for March? Have you read of the books I've listed? What did you think of them? Let me know in the comments below, and be sure to leave a link to your March TBR.