Books Read in January:

Library Books: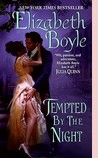 Troublemaker: Surviving Hollywood and Scientology by Leah Remini [eBook]
The Dangerous Viscount by Miranda Neville [eBook]
The Amorous Education of Celia Seaton by Miranda Neville [eBook]
The Rogue Not Taken by Sarah MacLean  [eBook]
Something About Emmeline by Elizabeth Boyle [eBook]
This Rake of Mine by Elizabeth Boyle [eBook]
Confessions of a Little Black Gown by Elizabeth Boyle [eBook]
Stealing the Bride by Elizabeth Boyle [eBook]
Tempted by the Night by Elizabeth Boyle [eBook]
His Mistress by Morning by Elizabeth Boyle [eBook]
#ReadMyOwnDamnBooks and Read Harder Challenge:
S by J.J. Abrams and Doug Dorst
Started in January: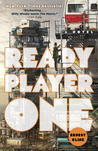 Ready Player One by Ernst Cline
Across the Blogisphere:
#PostingReviews on Inside My Minds.  I hadn't thought about doing posting my book reviews on retail sites like Amazon–the online retail site that I use most frequently. I immediately went to Amazon and posted my last three book reviews to the site.  Such a good idea. Thank you,  Ashley @ InsideMyMinds
Reflections an Open Apology to Dolly Parton is  an interesting exploration of this bloggers feelings about Dolly Parton. I think Dolly has been dismissed by many people over the years, and this is a nice examination of the writer's reversal of opinion.
I have an Instagram account, but I really don't know how to use it. This article, Extend Your Blog's Reach With Instagram, really helped me see how to use my account.
Across the Web:
A fascinating essay about fruitcake. How-and- Why Did Fruitcake Become a Slur.
At the end of the Obama presidency many essay and articles came out about it. Here is my favorite: Empathy and Escapism-Obama's Secret to Surviving the White House Years: Books.
How was your reading life in January? Tell me in the comments, and be sure to leave a link to your January Wrap-Up, too. I love to see what everyone else is reading.