This past year I participated in three challenges: Goodreads, Book Riot Read Harder 2016, and #ReadMyOwnDamnBooks. And I am so pleased by how I did this year.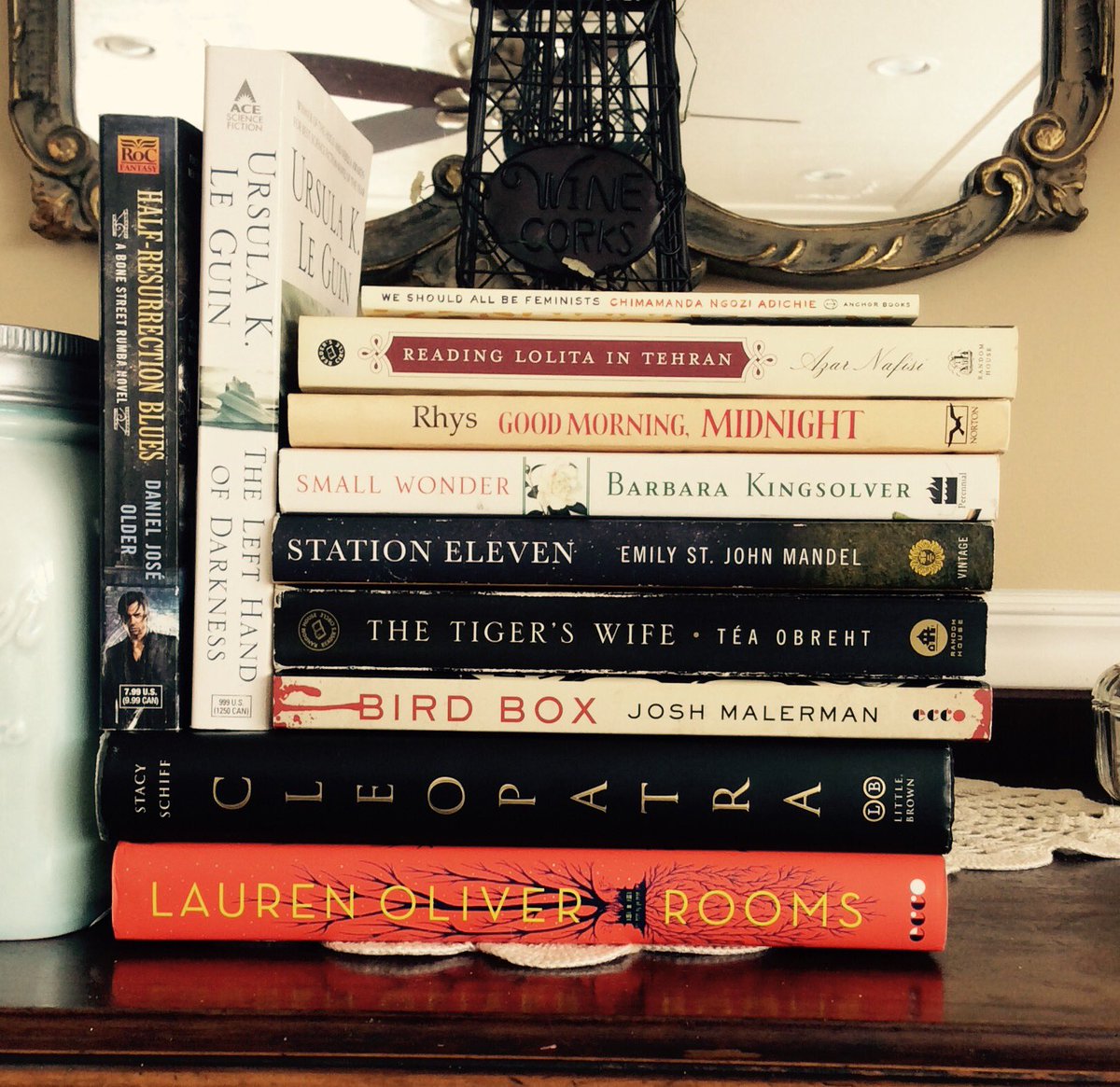 GoodReads: This past year my goal was to read 52 books. I moved well past that goal and read 85 books which is 163% of my original goal. I decided on 52 books, or one book a week, since it seemed manageable. I have to say I love the stats page that Goodreads has generated the last two years or so. I love that it shows how many pages I read, the longest book and shortest books I read, and even the highest rated book that I read during the year. And I like the visuals quite a lot.
For 2017 I plan on reading 52 books for the Goodreads Challenge.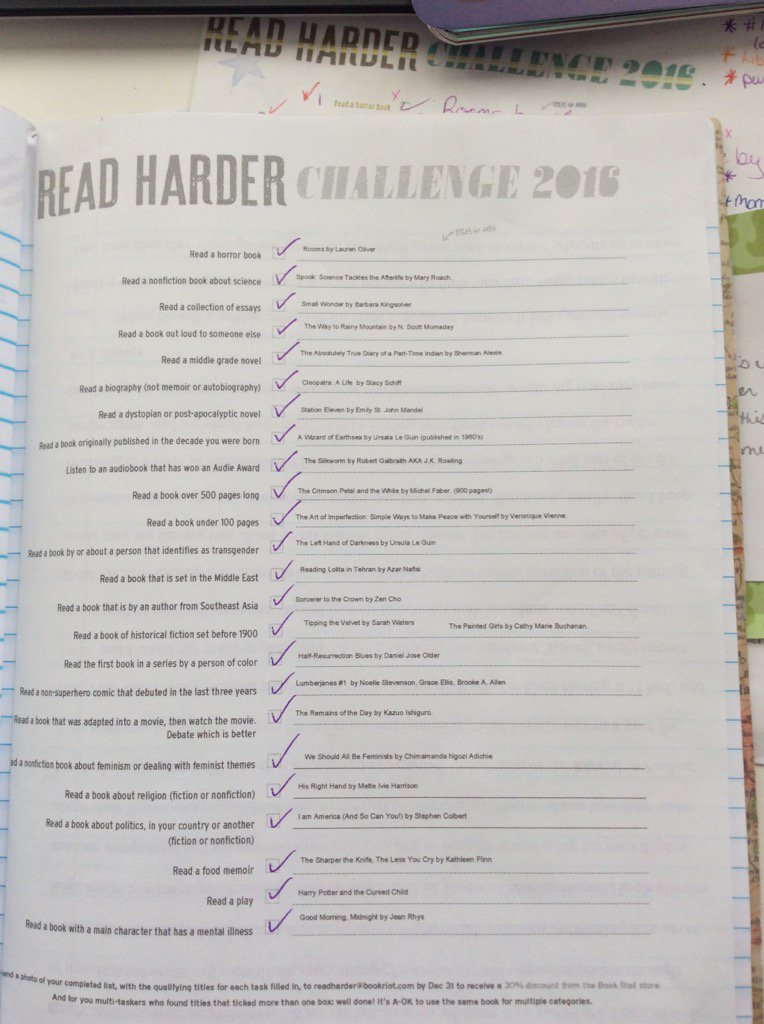 Book Riot Read Harder 2016: I'm very pleased with this challenge since, for the first time, I completed it! 24 books for 24 tasks designed to expand a readers reading experience. And, like in 2015, I really focused on using books that I already own. And I have a lot of books that did meet the requirements of each task. So, in addition to finishing the challenge,I knocked out a bunch of books on my teetering TBR pile. I think my favorite book that I read for the challenge is The Silkworm by  Robert Galbraith (J.K. Rowling): Listen to an Audie award winning audio book. I've struggled with listening to audio books, but listening to this book really changed my mind about doing it. I enjoyed to listening to the story, much to my surprise. The narrator did a great job.
And yes, I am planning on participating in the Book Riot Read Harder Challenge 2017 . And I plan on using my teetering TBR pile to once again populate the tasks for this challenge. Later on this month, I plan on posting more about my reading plans for this challenge in detail.
Speaking of my teetering TBR pile, in March I ran across another reading challenge that I immediately joined,  #ReadMyOwnDamnBooks. It's hosted by Andi at Estella's Revenge and it's awesome. I have so many books that I buy and never get around to reading. So between this challenge and the Read Harder Challenge I read a bunch of books from my TBR pile. So, the grand total is 32 of the 85 books I read this year were from my TBR pile.
Andi is again hosting the #ReadMyOwnDamnBooks Challenge. Click on the link to signup and participate in the challenge. Like last year, all the books I purchased before December 31st, 2016 will count towards this challenge. And I will not buy any new books until May 2017. My overall goal is 50% of the books I read this year will be for the #ReadMyOwnDamnBooks challenge. And at some point this year I plan on posting about this challenge, and maybe inventory how many books I own but have yet to read. Scary stuff! I'm almost afraid to find out how many books I have on my shelves.
So how did your challenges go in 2016? Did you complete them all? Are there new challenges you are participating in for 2017? Let me know in the comments below. Happy reading in 2017.