October 25, 2016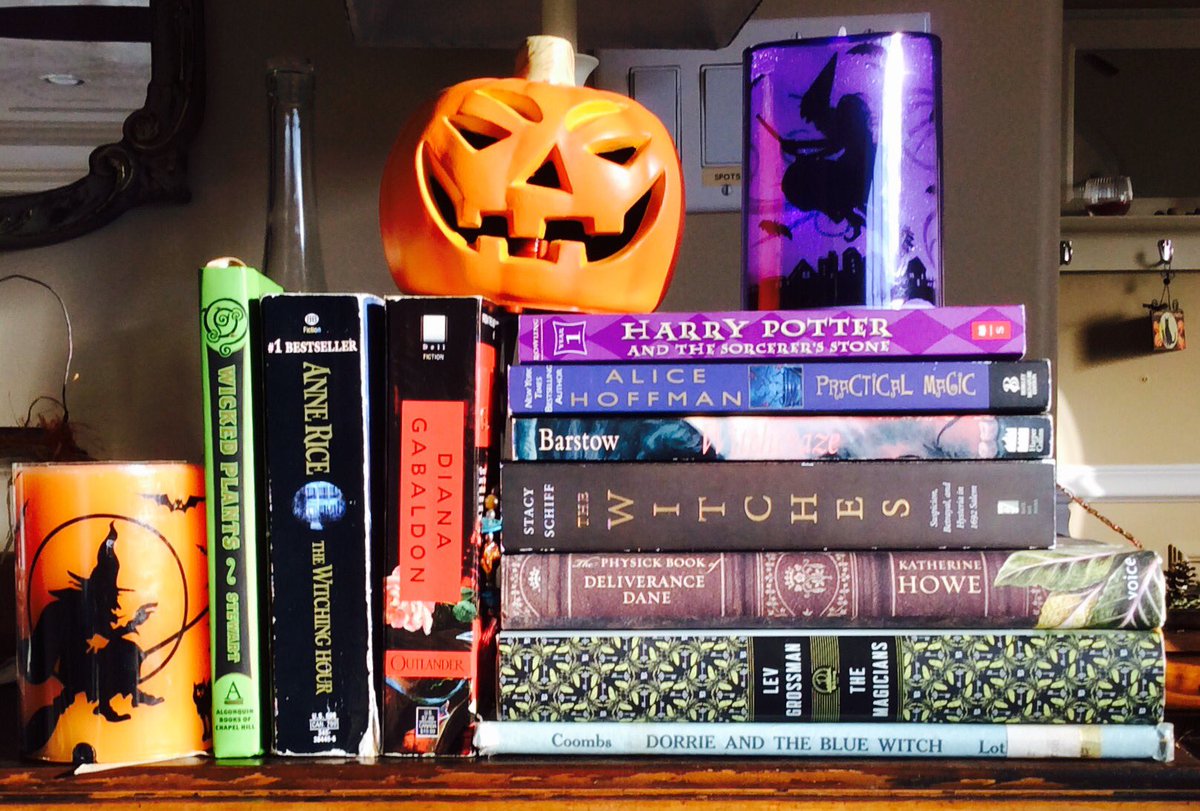 It's time for Top Ten Tuesday. It's hosted by The Broke and The Bookish. Do visit this fun blog and read all the other lists. It's a lot of fun and you'll be sure to add books to your TBR pile. This week's Top Ten Tuesday is: a Halloween related freebie. I am listing books about witches.
Dorrie and the Blue Witch by Patricia Coombs. One of my favorite series of picture books from my childhood.
The Witch of Blackbird Pond by Elizabeth George Speare. I read this book over and over again in elementary school. Such a good story.
The Witching Hour by Anne Rice. Oh, Anne Rice! I loved this book so much back when I first read it back in '94.
Outlander by Diana Gabaldon. I added this one to the list since at one point Claire is accused of being a witch.
Witchcraze by Anne Llewellyn Barstow. This is a nonfiction history of the witch trials in Europe. It's so interesting.
Practical Magic by Alice Hoffman. It's not really anything like the movie adaptation. And that's not a bad thing. I like the book better.
Harry Potter and the Sorcerer Stone by J.K. Rowling. A list of books about withes would be incomplete with out Harry Potter.
The Witches: Salem 1692 by Stacy Schiff. This is a nonfiction history of the Salem Witch Trials of 1692. I just started reading it, and so far it's very interesting.
The Physick Book of Deliverance Dane by Katherine Howe. I really like this one. A story about one of the descendants of the Salem witches and research!
The Magicians by Lev Grossman. I didn't like this when I read it a few years ago. I think it may be the case of the right book at the wrong time? One day I'll give it another try.
And, as a bonus,  a book that would be useful for any witch
Wicked Plants by Amy Stewart. What a fun book. All the poisonous plants and how to use them. You know that kind of information is always helpful.
Are there any books you would recommend I add to this list? What are your favorite witchy books? Let me know what you think in the comments below! Happy reading and Happy Halloween!