September has been such a busy month that I've done very little blogging. But I'm getting back into the swing with one of my favorite memes!  It's time for Top Ten Tuesday. It's hosted by The Broke and The Bookish. Do visit this fun blog and read all the other lists. It's a lot of fun and you'll be sure to add books to your TBR pile. This week's Top Ten Tuesday is: Books On My Fall TBR List!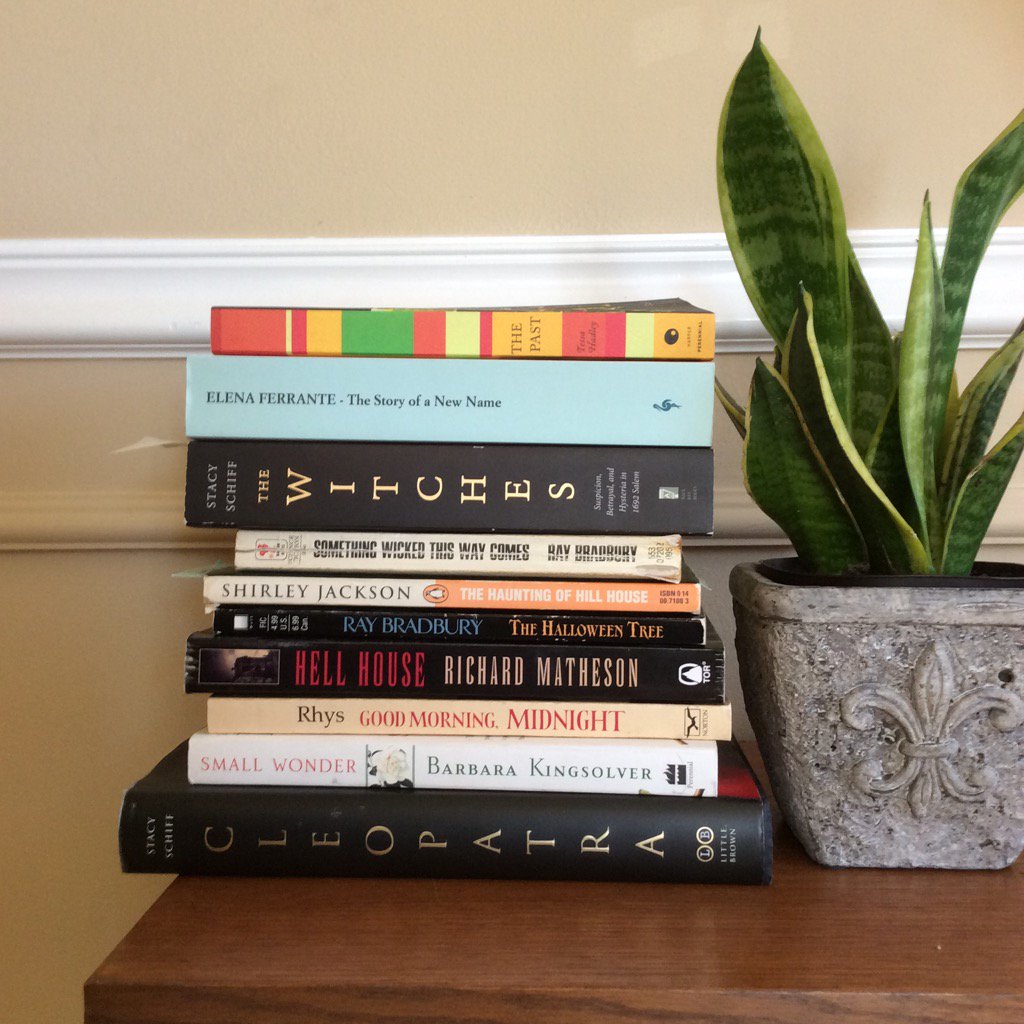 The Story of a New Name by Elena Ferrante. I read My Brilliant Friend last month and loved it. I am looking forward to reading this so very much!
The Past by Tess Hadley. I picked this up at Costco over the weekend. I love the cover!
The Witches by Stacy Schiff. I found it at Costco.
Cleopatra by Stacy Schiff. I've had this book forever. I'm reading it for two challenges: Book Riot Read Harder and #ReadMyOwnDamnBooks.
Small Wonder by Barbara Kingsolver. It's the end of the year so I need to read as many books for the Read Harder Challenge as I can. And I've had it forever, so it counts toward my #ReadMyOwnDamnBooks.
Something Wicked This Way Comes by Ray Bradbury. I'm planning to participate in the Dewey's 24-Hour Readathon in October. And this one is in my to read pile for that weekend. Also, it counts toward #ReadMyOwnDamnBooks.
The Halloween Tree by  Ray Bradbury. It's on the Readathon pile, too.
The Haunting of Hill House by Shirley Jackson. Readathon pile!
Hell House by Richard Matheson. Readathon.
Good Morning, Midnight by Jean Rhys. This is for the Book Riot Read Harder Challenge.
Have you read any of the books I've listed? Are you participating in any reading challenges? What books are you planning to read in the Fall? Let me know in the comments below!