It's time for Top Ten Tuesday. It's hosted by The Broke and The Bookish. Do visit this fun blog and read all the other lists compiled. it's a lot of fun and you'll be sure to add books to your TBR pile. This week's Top Ten Tuesday is: Back To School Freebie — anything "back to school" related. I've decided to go with novels with academic or school settings and themes.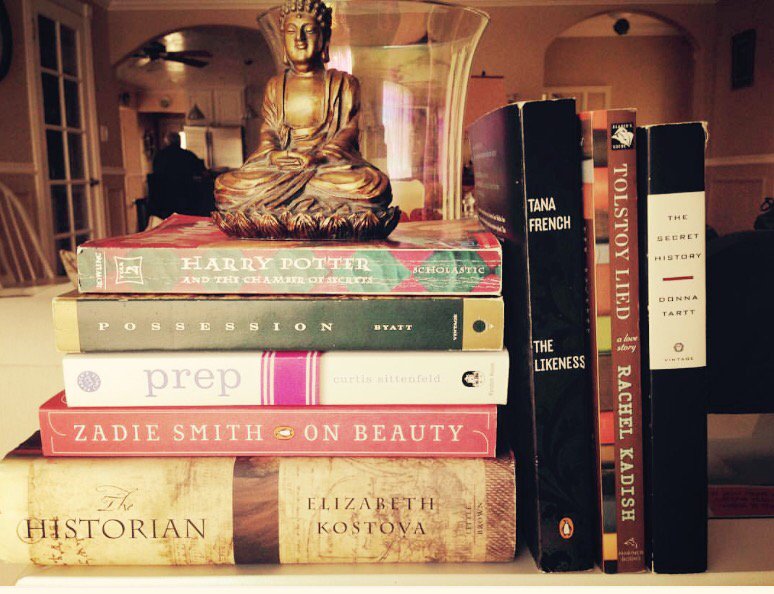 As always, Harry Potter series. Need I say more?
The Secret History by Donna Tartt. This one is set at an elite college in New England. It's a creepy story about obsession, corruption, and evil. It's been a while since I read it, so I may need to do so in the near future.
The Likeness by Tana French.  I read this and The Secret History very close together, and I think both books are very similar. This is the second book of Tana French's Dublin Murder Squad series and the latest is coming out later this fall. I may need to do a re-read since it's my favorite of the series so far.
Pr
ep by Curtis Sittenfeld. This is set at an elite boarding school in New England. It's more a coming of age story of a "poor" girl thrown in with the rich kids at an elite school.
Possession by  A.S. Byatt. This is the story of two Academics searching for the mysterious muse of a famous Victorian poet. Literary mystery! The life and death struggle to publish or perish!  Forbidden love! The struggles of being in the literature department and finding something to write a thesis framed in a mystery. I've read and enjoyed it even though A.S. Byatt is a terrible literary snob.
Doomsday Book by Connie Willis. This is one of my favorite time travel novels. It's the story of a historian at Oxford University who travels back in time to do research first hand.
The Historian by Elizabeth Kostova. A historian researching the origins of her family in Romania and of Vlad the Impaler. The story travels around Europe to help the young female historian discover the answers to her questions. It's a genuinely creepy read. I like to read it in October to help enhance the experience.
Tolstoy Lied: A Love Story by Rachel Kadish. Another academic trying to find answers in her research. But unlike the young female academic in The Historian, this one stays on campus.
A Discovery of Witches by Deborah Harkness. An American professor at Oxford finds a magical book while doing research in the Bodleian library.
On Beauty by Zadie Smith. The only book on this list I haven't read this yet. It's currently floating near the top of my TBR pile, so I hope to get to it this fall. According to Goodreads this the story of an English academic teaching at a college in New England.
So what do you think of my list? Are there any books you would add to it? What would your own list contain? Let me know in the comments below.
Thumbnails of the covers are courtesy of Goodreads.