This is day six of the #WeekofReveiws #Reviewathon challenge hosted by Andi at Estella's Revenge. I missed posting a review yesterday, so I'm doubling up today. If you would like to read my earlier reviews click here , here,  here  and here. And click here if you would like to see my star rating system. Also be sure to visit Estella's Revenge to read Andi's reviews and links to #WeekofReviews by other bloggers participating in this challenge.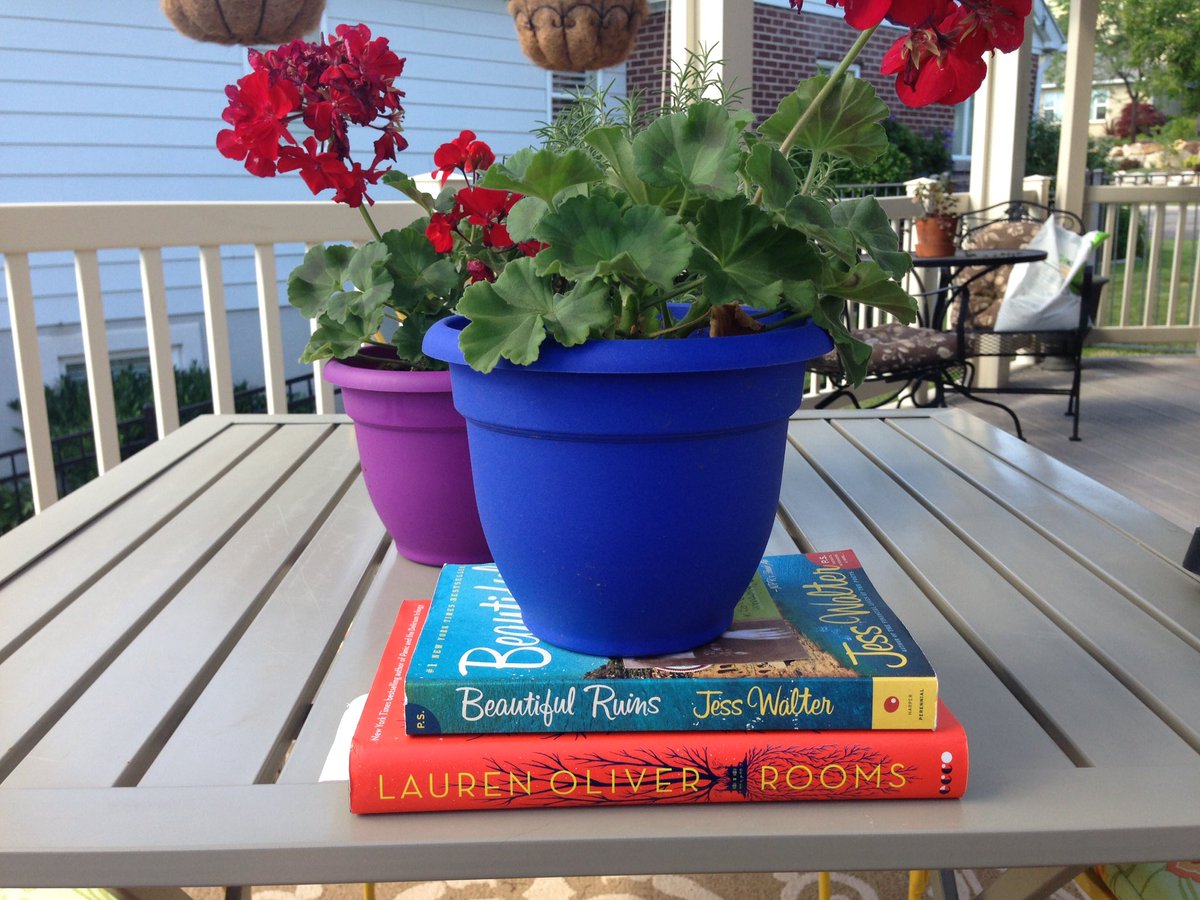 Beautiful Ruins by Jess Walters
Pub. Date: 2012
Publisher: Harper Perennial
Format: Trade paperback
pages: 337
Source: bookstore!
4 stars
I've had this book in ye olde TBR for a couple of years. I bought it because I love, love, love gossipy old Hollywood stories. And this one is just that. Now, let me be clear. It is fictional. Richard Burton shows up, but that is about it. There are mentions of Elizabeth Taylor, too. But this is a novel. The main characters are all fiction.
In April of 1962 Dee Moray escapes her dangerous on set love affair with Richard Burton to a small hotel on the coast of Italy owned by Pasquale. The two are both fragile and need kindness from someone. Both are rejected by their loves, you see. In spite of their difficulties in communicating, they find that understanding with each other.
Skipping 40 years forward, Dee's son Patrick is searching for himself. He is a half-assed musician who goes through women by the score. He needs to find himself. Around this same time, Pasquale's wife has died and he travels to Hollywood to find his lost love Dee Moray. And at the same-time A young man from Northern California is traveling to Hollywood to try and sell a script. All of these stories  come together and make sense at the end. And do it all beautifully, too. This is a perfect read for a hot weekend when you can't get out of town. And it's gossipy. Which for me is always fun.
Rooms by Lauren Oliver
Pub. Date: 2014
Publisher:  Ecco an imprint of Harper Collins
Format: Hardback
pages: 305
Source: bookstore!
3 stars
I like this book for a lot of reasons, but I think the biggest one is the ghosts. Did I mention that this is a ghost story? No? Well, it's a ghost story. But these ghost are free floating, chain rattling ghosts. These ghosts, Alice and Sandra,  are embedded in the house. The are everywhere, and they crowd each other. They whisper to each other and the inhabitants almost hear them. They are uncomfortable and make the inhabitants uncomfortable, too.
Minna and Trenton return to the haunted house to clean it and pack up the beings of their recently deceased father. Amy, Minna's daughter, and Caroline, Minna and Trenton's mother, join them in this endeavor. Naturally, all of this stirs up bitter feelings between the adults and give the ghosts plenty to discuss as well. This book is not chock full of horror, but instead full of the regrets of everyone living and dead within the house. It's a nice read for someone who wants to read a ghost story, just not a Stephen King or Peter Straub ghost story.