It's my fourth week of Friday 56!  It's a book meme hosted by Freda at Freda's Voice. Be sure to visit her blog if you would like to participate! 
From Freda's Voice The Rules:
*Grab a book, any book.
*Turn to page 56 or 56% in your eReader
(If you have to improvise, that's ok.)
*Find any sentence, (or few, just don't spoil it)
*Post it.
*Add your (url) post in Linky on Friday 56. Add the post url, not your blog url.
*It's that simple.
Here's my contribution: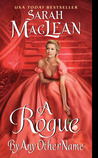 "Bourne had imagined a half dozen scenarios that ended in his ferreting Penelope away from her father and her family and marrying her to reclaim his land. He'd planned for seduction, and for coercion, and even-in the extreme-for abduction.
But not one of all those scenarios had involved a snow-covered woman with a penchant for danger and less than the recommended allotment of sense approaching him in the bitter cold of a Surrey January in the dead of night."
If you are looking for a fun beach read, this book might be it!
#WeekofReveiws
Starting on Monday I'll be participating in #WeekofReveiws challenge hosted by Andi at Estella's Revenge. I'm participating because I started this blog to write about books and reading, which includes book reviews.  But as of today I've not written even one book review! So this challenge should help me rectify this situation. I'll have a lsit of books I plan on reviewing on my blog Monday.  And if you would like to participate in this challenge be sure to click on the link to the blog and add your name to the list of other bloggers participating.
What do you think of my Friday 56 book? Would you read a romance novel? And do you like reading book reviews? Let me know in the comments. And if you are participating in any book meme, be sure to leave a link to it in the comments. I love reading book meme posts!