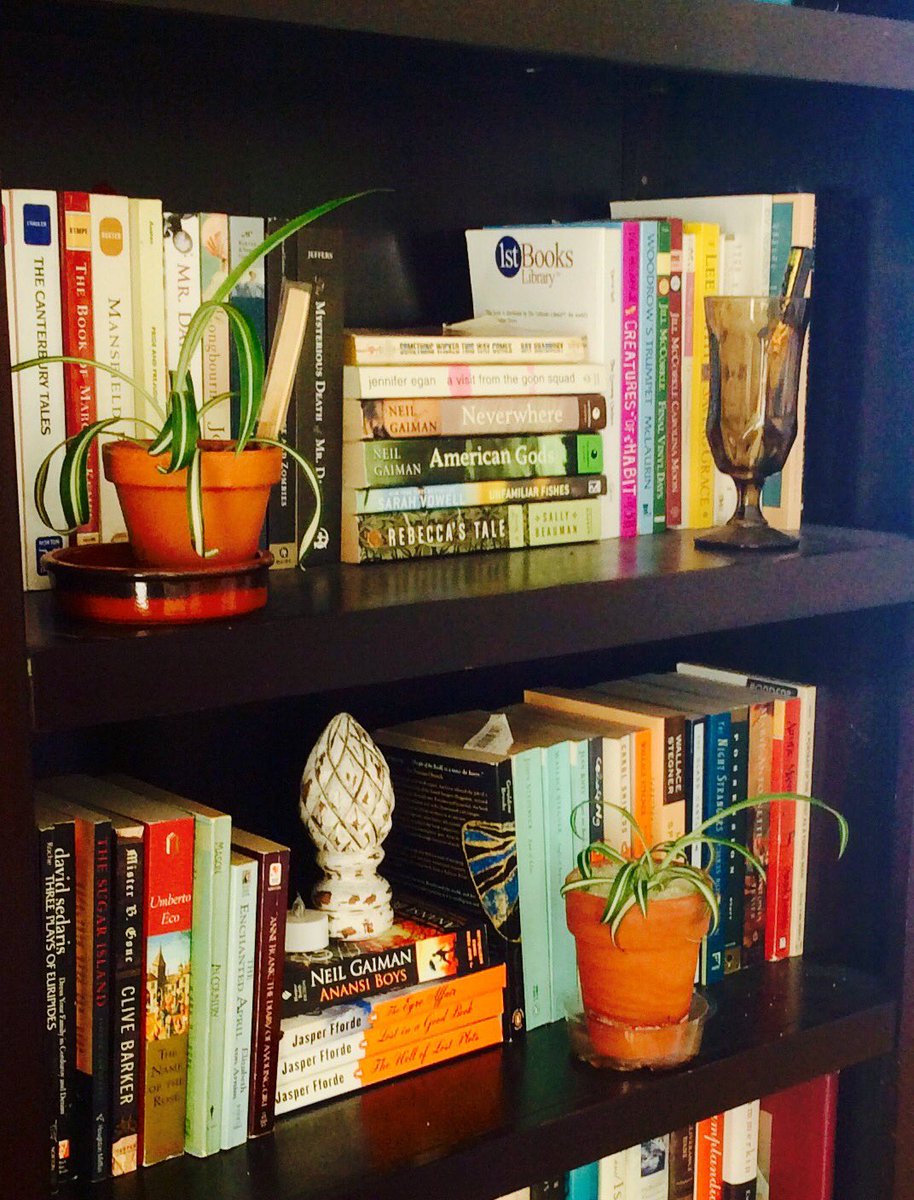 This year I've committed myself to completing three challenges: GoodReads, Book Riot Read Harder 2016, and #ReadMyOwnDamnBooks. It's about the half way mark for the year so I thought I would do an update post to see where I'm at with the challenges. And here we go!
GoodReads: This challenge is tracking the number of books I read in a year. I started doing this challenge at the same time I signed up for Goodreads. Some years I managed to read the number of books I pledged to read, most years not. This year I pledged to again read 52 books, and as of today, I've read 38 books and I'm 16 books ahead of schedule.
Book Riot Read Harder: Click on the link for a description of the reading challenge and a list of the tasks. By the way, it's not too late for you to join this challenge! So far I've completed 11 of the 24 tasks. And I'm not reading them in the order.
Task 1: Read a horror book: Rooms by Lauren Oliver
Task 2: Read a non-fiction book about science: Spook: Science Tackles the Afterlife by Mary Roach.
Task 5: Read a middle grade novel: The Absolutely True Diary of a Part-Time Indian by Sherman Alexie. E-book borrowed from library
Task 8:  Read a book originally published in the decade you were born: A Wizard of Earthsea by Ursala Le Guin
Task 10: Read a book over 500 pages long: The Crimson Petal and the White by Michel Faber. (901 pages.)
Task 11: Read a book under 100 pages: The Art of Imperfection: Simple Ways to Make Peace with Yourself by Veronique Vienne
Task 14: Read a book by an author who is from Southeast Asia: Sorcerer to the Crown by Zen Cho (library book eBook)
Task 15: Read a book of historical fiction that is set before 1900: Tipping the Velvet by Sarah Waters. or The Painted Girls by Cathy Marie Buchanan.
Task 17 Read a non-superhero comic that debuted in the last three years: Lumberjanes #1 by Noelle Stevenson, Grace Ellis, Brooke A. Allen
Task 18: Read a book that was adapted into a movie, then watch the movie. Debate which is better: The Remains of the Day by Kazuo Ishiguro.
Task 20: Read a book about religion (fiction or nonfiction): His Right Hand by Mette Ivie Harrison
#ReadMyOwnDamnBooks  

This challenge has been a struggle! And it really shouldn't since all it asks you to do is read books that you own, both eBooks and paper copies. So far this year out of 38 books only 14 are books that I own. And of the 14, 4 are kindle books that I've owned for years. I've been borrowing too many library books or buying too many books recently. And though I do want to read recent releases, I just can't until I read some of my TBR. The #SmashYourStacks Challenge in May helped me up my tally for this challenge.
Are you participating in any challenges this year? If so, which ones? And how are you doing? Be sure to let me know in the comments.